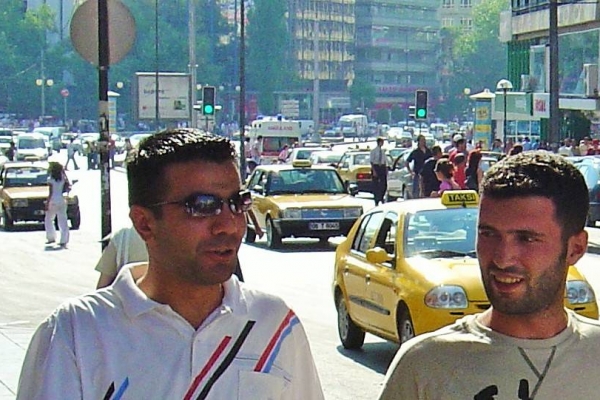 The Timothy Project: Equipping the Church
We rejoice that God is using Christar workers to plant churches in Muslim-majority nations in the Middle East! These workers and others often wrestle with how to equip the church in culturally appropriate ways.
Today, God is using a unique project to help Middle Eastern believers apply biblical truth. Through the
Timothy Project
, a Christar worker and a team of talented local writers and graphic designers are producing interactive, culturally relevant discipleship materials for use in this particular culture's church throughout the world.
Timothy Project Highlights
The Timothy Project produces discipleship materials for Middle Eastern believers that are:
Theologically sound
Culturally relevant
Interactive and thought-provoking
Written in Turkish
Available online

Upcoming study materials include:

Genesis study
Studies for young adults
Studies for women

"But the goal of our instruction is love from a pure heart and a good conscience and a sincere faith." 1 Timothy 1:5 (NASB)
These groundbreaking lessons lead groups of believers to discuss how to live out Christian truth within their culture. Middle Eastern Christians are discovering how to apply biblical truth to their lives—Christians like Ayten*, whose attitude toward her mother-in-law was transformed by biblical truth.
Timothy Project lessons are already being used by 20 percent of evangelical churches in one majority-Muslim country, and are benefiting believers around the globe.
Hussein, a local believer who writes for the Timothy Project, uses the lessons in his church. He explains, "This system actually teaches you to think … how to really examine some aspect of your life. This is the important factor we are looking for in all the ministries of the church: life change that runs deep." (Read more about Hussein's own change of perspective as he has gotten to know the Timothy Project HERE.)
Deep life change is the ultimate goal of the Timothy Project. To that end, the team is embarking on a four-year plan to produce 116 additional lessons and to train believers to use them. Will you prayerfully consider partnering with Christar in this strategic discipleship ministry?
Participate by Praying:
Ask God to supply additional writers to develop the Timothy Project lessons.
Ask God to continue to bring lasting change to Middle Eastern believers through these quality discipleship materials.
Ask God to supply needed funds for the Timothy Project.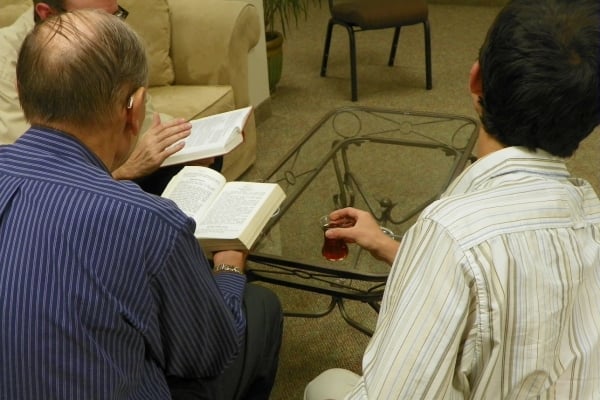 Help Middle Eastern followers of Christ learn how to apply and share biblical truth.