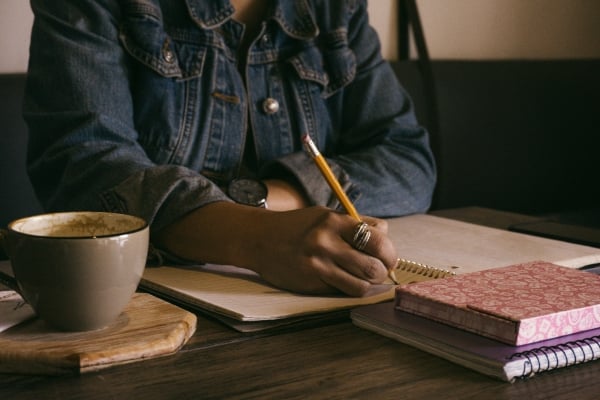 From Searching to Spiritual Leader: Aylin's Story
In a country where curiosity and a love of reading and writing are relatively rare traits, God equipped Aylin with both in her early childhood. By the age of 5, she could read and write by herself. From that point on she wrote constantly. Aylin's mother loved Russian literature and encouraged her children to read the classics and to have inquiring minds—qualities God would eventually use in a way Aylin never could have anticipated as a young girl growing up in a Muslim community.
Aylin now works as a lead writer and writing teacher for the Timothy Project, which produces interactive, culturally relevant discipleship materials. Middle Eastern believers throughout her homeland and beyond are equipped to live out their faith through the Bible studies she helps to create. God has used Aylin's unique story to draw her to Himself and shape her into His faithful messenger.
Although her parents weren't practicing Muslims, Aylin began to devoutly pursue the Islamic faith as a teenager. Then, when she was 15, Aylin and her brothers lost their mother. Their father abandoned the family, and for the next few years, Aylin lived with one of her older brothers or with her father's stepbrother.
One day, as Aylin performed the ritual prayers, an inner voice criticized her for her hypocrisy: She was praying not out of love for Allah but out of fear of hell. Aylin stopped mid-prayer and declared she wouldn't pray in such a way anymore—not until she could do it out of love for Allah.
Amid her spiritual searching, at the age of 21, she became acquainted with Ömer, who had spent time in Singapore and met many people with different worldviews there. One day as they sat in a café together, Aylin, distressed that God permitted the suffering all around her, asked Ömer, "Why should I love God?" He encouraged her to read all the monotheistic religious books to find the answer.
Aylin naturally started with the Quran. But that book didn't satisfy her questions, and so she rejected Islam. Aylin recalls that choice "was not an easy thing; it was a bitter experience, not joyful." She then began reading the New Testament instead, but was confused by Jesus' crucifixion. "The Old Testament is what woke me up and caused me to understand. I read it in one week!" she explains.
By this time, Aylin and Ömer had married, and a Christian friend met with them regularly to study the Bible, enabling them to discover and explore the truth of the Bible together. It wasn't long before Aylin surrendered to Christ as her savior. Ömer also prayed to trust Christ at about the same time and they started attending church together, more than 25 years ago.
Aylin later went back to school to get her undergraduate degree in economics, followed by working on a master's degree in theology through a German program. A lifelong learner, she is currently studying Greek to help her better understand the Bible and better serve the church.
Since becoming believers, Aylin and Ömer have done much to grow spiritually and to share the truth they found with others. For Aylin, this has included being a Bible teacher for many years, writing hymns in the local language and writing Christian books and booklets on topics such as the dignity of women and how to study the Bible.
Aylin has seen a significant need for culturally relevant discipleship materials that Middle Eastern churches can use within their own communities. But, as she shares, "Mission organizations weren't encouraging or investing in local Christian writers."
Now, God is using Aylin's wealth of experience and education to help meet that need! In 2008, Aylin met David, a Christar worker looking for believing local writers to be part of a new endeavor to produce Bible study materials that effectively spoke to the hearts of Middle Eastern Christians. Since then, she's had a vital role in the Timothy Project.
David shares that Aylin's contributions are invaluable to this project. She not only wrote the very first Timothy Project Bible lesson, but is also the most prolific of all the writers involved in the project. She's a gifted writer and teacher as well as an enthusiastic proponent of the Timothy Project's pedagogical model and of the importance of using thinking, illustrations and applications that mesh well with the culture of local believers. In addition, her reputation as a well-known and respected person in her home country adds credibility to the project.
On top of her role as a writer, Aylin serves on the leadership team for the Timothy Project, and, as the in-country representative, she helps promote the project among local churches. She also teaches seminars for Christian writers in her homeland. And now, as these sessions are held online because of COVID-19, she's been given the potential to train a wider group.
As Aylin serves, one of her goals is to multiply herself and to share the talents God has given her with many others in her own culture. God has used Aylin's willingness to minister to others in mighty ways, and it is her prayer that more fruit, produced over the years to come, brings glory to God!
Participate by Praying:
Praise God for His work in the lives of Aylin and Ömer over these many years!
Ask the Lord for continued wisdom and strength for Aylin as she juggles many responsibilities.
Pray for those who encounter the Bible studies Aylin has written, asking God to give them open hearts willing to learn and grow.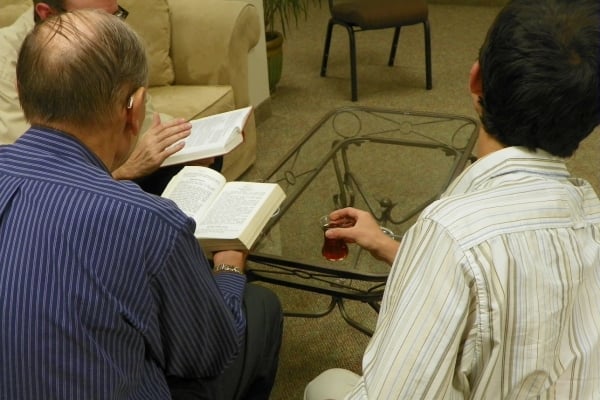 Help Middle Eastern followers of Christ learn how to apply and share biblical truth.