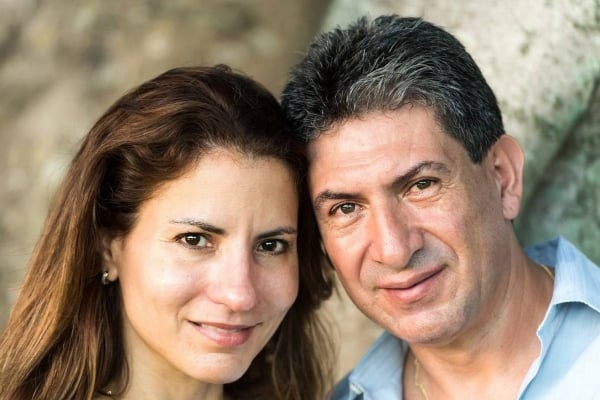 Remaining and Returning
When his home city suffered catastrophic damage at the hand of ISIS, Karam* and his wife, Yana, stayed. Though they had no power or water and lost all their possessions, they remained so that Karam could pastor two churches.
After the fighting reached their city, Karam sent Yana and their two sons to a neighboring country for safety. He remained. He continued to serve the believers who were still living in the city, even as other local Christians were kidnapped or killed.
Eventually, Karam's denomination asked him to leave the area, and he reunited with his wife. Though they were away from their homeland, they still had hearts that longed to minister there, so they enrolled in Jordan Evangelical Theological Seminary (JETS) to be better trained for ministry when they could return.
JETS was founded by a Christar worker to equip Christian leaders from Arabic-speaking countries in the Middle East, the Arabian Peninsula and North Africa. Its programs of study are designed to prepare men and women for ministry, often in difficult areas.
Karam and Yana excelled in their studies at JETS. When they graduated in 2016, they shared their vision to minister in their homeland once again even though they knew it would mean risking their lives. Though the churches in their home city had been completely destroyed, they returned to their country to serve in a new city several hours from their old home.
As they began to apply what they'd learned at JETS, Karam took on the responsibilities of pastoring the only evangelical church in the city. The couple also began reaching out to the many people who'd been displaced from their homes.
Today, Karam and Yana struggle to address the overwhelming physical needs of those in their community. Resources are incredibly limited, and it's a challenge to minister to people with deep emotional and spiritual wounds.
But despite challenges and risks, they remain, and Karam periodically travels back to JETS to be further equipped for service through the Doctor of Ministry Program. Christar worker Martin, who teaches at JETS, shares, "Their kind hearts and devotion to God and his service inspire us. … Please pray for their safety and also pray that more people are willing to take risks to help many needy people [in their homeland]."
Participate by Praying:
Praise God for using JETS to prepare Christians from the Arab World to serve in difficult places.
Ask God to call more Arab believers to study at JETS and be equipped for ministry.
Pray for protection for graduates like Karam and Yana who are taking great risks for the sake of the gospel.
Pray for wisdom for Karam and Yana as they seek to meet the overwhelming needs of displaced people.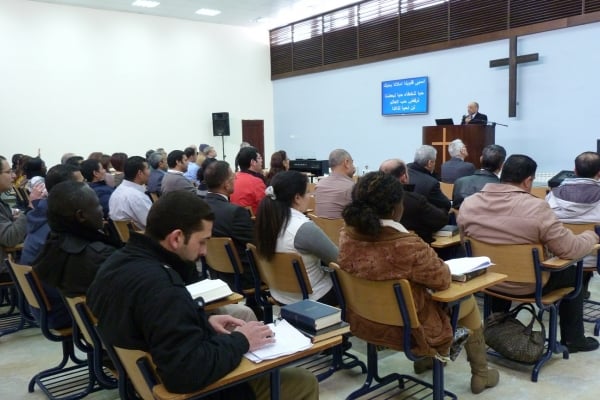 Equip spiritual leaders for planting and strengthening churches in the Arab World.