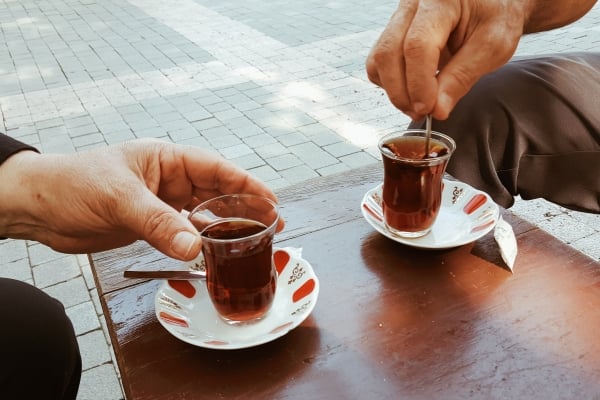 Partnering to Create Culturally Sensitive Studies
Fifteen years ago God gave a multinational team in the Middle East a vision: a dream of writing discipleship lessons that would effectively minister to believers from the Middle Eastern country God had laid on their hearts. They saw how local churches used study materials translated from other languages, which were not geared toward how Middle Eastern people learn, and they began to develop a plan to create culturally relevant alternatives.
To effectively produce these resources, this team would need help, both from additional cross-cultural workers and from local believers gifted in writing. At each stage God provided, answering prayer and turning the Timothy Project from a vision into a reality.
The Lord brought Christar worker David* into the project early on, and his strong skills in the local language as well as his interest in teaching, discipleship and writing enabled him to play a foundational role. He helped to develop the format each lesson would follow, as well as recruit writers recommended by local pastors or other cross-cultural workers. And, as these local believers came on board, David used his unique skillset to train and coach them to produce study materials that would speak to the hearts of people from their culture.
Since then the Timothy Project team has grown to include numerous Middle Eastern writers and designers who together create resources to help believers from their culture glean truth from Scripture and apply it. "One of the really wonderful things about this project has been the godly, collegial way that the leadership team, comprised of individuals from six countries, and the writers have worked together," David shares.
The project has produced over 200 lessons, as well as 24 television programs that introduce the project's Bible studies. "The Timothy Project is important for our culture because of the method," explains Aylin, a Christian writer and Bible teacher who was one the first local believers to join the Timothy Project. "This is the only project training writers to write with a discipleship pedagogy in mind."
This method helps local believers understand the truth in Scripture and put it into practice, even in situations in which biblical principles stand in contrast to cultural norms. "Some topics are really problematic in our culture, like lying and gossiping," Aylin illustrates. "We don't learn these things quickly." Timothy Project lessons approach subjects such as these gradually, slowing down the discipleship process and allowing participants to process what they are learning. They also use real-life illustrations, drawn from the local culture and written by local authors, allowing them to clearly and compellingly address the issues believers living in this culture face.
This unique perspective has made Timothy Project lessons a unique and valuable resource. The studies, which are now being made available in new electronic forms, are widely used by believers across the country and beyond. "All the churches know about the lessons," Aylin mentions. "The first 25 topical lessons have been done in every region in my homeland!"
As the Timothy Project has expanded, its writers and staff have begun creating YouTube videos and TV programs that demonstrate how to use the lessons. Its next big goal is training more local writers who can begin to create relevant Bible study materials in genres in which none currently exist. By God's grace, these new resources will equip more Middle Eastern believers to discover the truth found in God's Word and live it out as a testimony of their faith within their culture.
Participate by Praying:
Praise God for Timothy Project writers, such as Aylin, who are able to use their skills to equip fellow Middle Eastern believers to apply biblical truth!
Ask the Lord to provide the resources needed to make Timothy Project lessons available as e-books and through a mobile app.
Pray that God will continue to use Timothy Project lessons to equip Middle Eastern believers to study and apply His Word.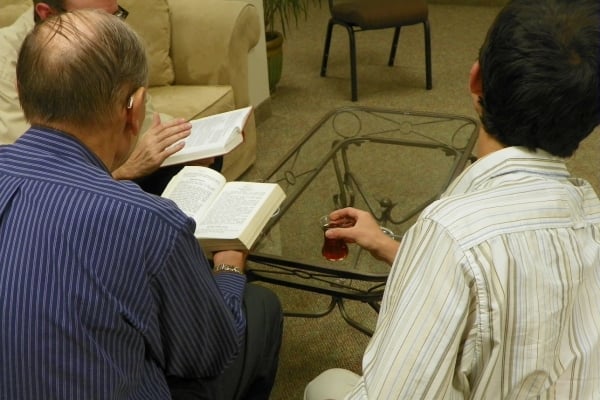 Help Middle Eastern followers of Christ learn how to apply and share biblical truth.