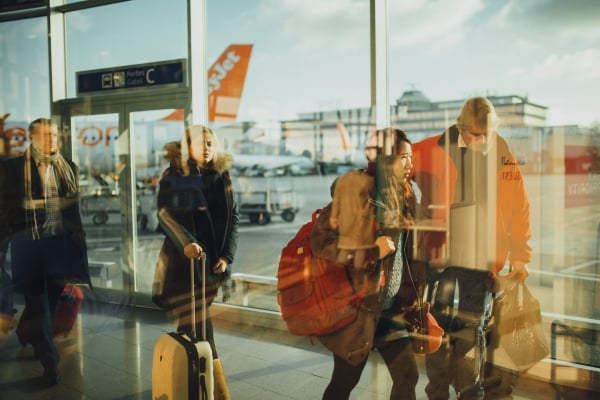 What If God Takes Me Off the Field Far Sooner Than I Planned?
These aren't the first words ever written in an attempt to understand why and when God does the things He does. The truth is, God is better at seeing the big picture than we are (He's the author after all), and better at procuring the best path and plan for us. He's just really good (fully perfect, actually) at what He does.
What you're doing and where you are matters to God, even if you feel like your time on the field was short-lived and your story took an undesired turn.
It can be really devastating to lose the very circumstances that gave you purpose and joy. It's hard to be joy-filled in disappointment. Yet, this is what we are called to: joy regardless of situation. If you anticipated a career on the field and you're back in your hometown after too little time overseas, how do you reconcile your disappointment with God's goodness and your trust in Him?
Why would God pull someone off the field who wants so badly to be there, who thrived there?
If our joy depends on things and accomplishments, compliments and high-fives because of what we do, we will live a reduced version of abundant life. You see, the not-so-secret mystery of God is that He is fully good. He is fully perfect. He is the source of full joy. But how does that play out when our lives feel full of everything but good? What about sorrow, struggle, cancer, pain, sadness, disappointment, letdown, crime, sickness, abuse? How do we take the rough hand we've been dealt and still align with these words of Jesus: "I came that they may have life and have it abundantly" (John 10:10 ESV)?
How do we live an abundant life that is full of joy when things feel terribly wrong?
Maybe you are reading this and thinking, "Yes, but I was serving God! I was on the field; I was happily giving my life to Him. I put in the sweat, tears and stress and I was thriving. I was experiencing fullness of joy, serving exactly where I was meant to be and now I just feel robbed."
To all this, God says, "Trust me."
Or maybe you say, "Why did my wife walk away from her faith in Christ and away from our family, forcing me to head back to the States with my three kids as a newly single dad?"
God says, "I'm working out unimaginable good through this bad."
Or you question, "Why cancer? Why now? I just got to a level of language proficiency. This new place just started to feel like home."
God says, "I'm redeeming this too."
It can be hard to handle being yanked off the field—maybe even devastating. So take a few minutes and sit with this again: What you're doing and where you are matters to God, even if you feel like your story took a wrong turn.
Take these simple reminders to heart and believe them for yourself:
What you've already done isn't a waste.
Your unexpected departure from the field wasn't a shock to God.
Whatever skills you've acquired—language, cultural, experiential—up to this point are useful. Prepare to be surprised by how God will apply them!
It's not over yet. You have no idea where God is taking you next. This probably isn't a new concept for you, but it's worth hearing that again: God is not finished!
God is preserving you, protecting you and providing for you in ways you'll never see.
Regardless of how far you feel from the life you planned, you can believe this: "You make known to me the path of life; in your presence there is fullness of joy; at your right hand are pleasures forevermore." (Psalm 16:11 ESV). May you find full joy as you serve God exactly where He has you right now!

Laura lives in Lancaster, Pennsylvania, where she freelances in various capacities, leads worship at her church and hangs with her adorably photogenic dog named Kimchi. She's well acquainted with the chaos of trying to determine what to do in life.
Laura went to Bible college, where she explored cross-cultural ministry through classes, conferences and lots of practical application. After college she went to grad school, taught, went to South Korea for a year, worked for Christar, then spent a good chunk of the last decade working with international students in high school and college in the U.S.
She would love to journey with you as you consider missions—because she's been there. Because reaching the nations is going to look different than it did in centuries past. And she wants you to be a part of it.