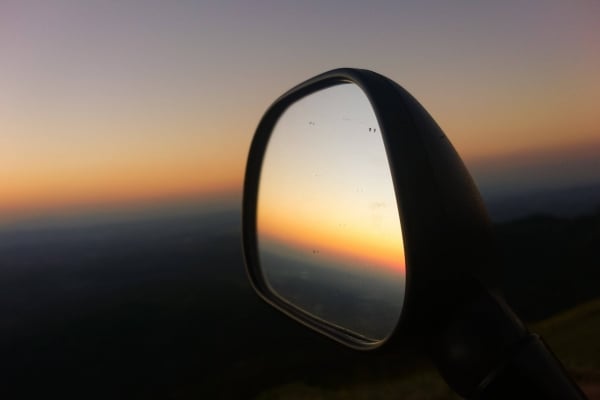 The Ongoing Impact of Our Heritage
In this ministry I'm surrounded by constant reminders of the privilege I had to be raised in a family that treasures God, and to have, by His grace, responded to His gift of salvation! The needs of numerous communities and people groups that have never had the opportunity to hear of our Lord's love and grace frequently prompt me to give thanks for the blessings He has bestowed upon me and my loved ones.
Another blessing that I enjoy is hearing of and seeing God's work in and through the lives of our co-workers around the world! Certainly, there are great and continual challenges, but there are also numerous examples of Christ-honoring transformation that can only be explained by God's miraculous intervention.
We're thrilled to be able to share a taste of what we've seen the Lord do in and through our workers in our annual update. However, we recognize that we must do so with care. Many of our co-workers serve in areas where the government and communities are hostile to the life-giving message of God's love, and these workers willingly and prayerfully expose themselves to risk for the sake of the gospel. To help mitigate this risk, we are not able to be too specific about what the Lord is doing in these places. Though we recognize that the safety of our workers and their ability to live and minister in least-reached communities are ultimately in God's hands, we seek to be wise in the ways we communicate about His work through our people.
One of the ways we can communicate is by looking back in time at how God has worked and rejoicing in the ongoing impact today. This is especially appropriate this year as we commemorate the 110th anniversary of the start of our oldest stream of organizational history. We are honored and privileged to stand on the shoulders of men and women who sacrificially gave their lives for that which cannot be lost.
Join with me in rejoicing in God's abundant grace and enablement, accomplishing His purposes through Christar co-workers! View or download our 2018 annual update here.
Enjoying the Treasure,
Dr. Steve Coffey, Director of Christar U.S., began work with Christar in 1989. He and his wife, Beth, initially served among North African immigrants in France. In 2001, they returned to the U.S. for Steve to lead the Christar Church Planting Division. In 2005 he became Director of Christar. Before serving with Christar, the Coffeys worked for a year in a humanitarian project in the Red Sea hills of Sudan among the Beja people. Dr. Coffey's education includes an undergraduate degree in history education from Liberty University, a Master of Divinity from Liberty Baptist Theological Seminary and a Doctor of Strategic Leadership from Regent University. The Coffeys have three children and four grandchildren.