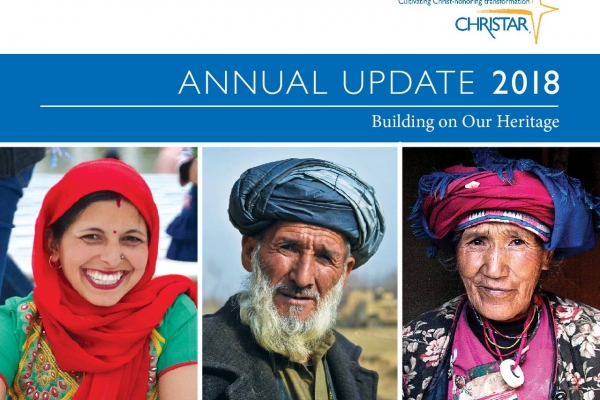 2018 Annual Update: Building on Our Heritage
In 1909 a young woman in Chicago followed God's call to "Go!" and serve among the 3 million people in South China who lived on boats and in the fringes of society—people who had no access to the wonderful good news of Christ's love. The launching of Florence Drew's ministry 110 years ago marks the start of one of the mission agencies that would come to be known as Christar. In the decades that followed, her work in South China joined forces with other groups in Asia, all committed to cultivating Christ-honoring transformation in communities where He is not yet worshiped.
Our 2018 annual update tells how God is still allowing Christar workers, through the generous and prayerful support of partners, to carry out courageous, innovative and groundbreaking acts of service among Buddhists, Hindus, Muslims and refugees around the world, and begin to reach the Deaf with the gospel as well as pursue new avenues of engaging the least-reached through marketplace ministry. Such works of God prompt us to proclaim, "The Lord has done this, and it is marvelous in our eyes." Psalm 118:23 (NIV)

Read and Download the 2018 Annual Update Here!