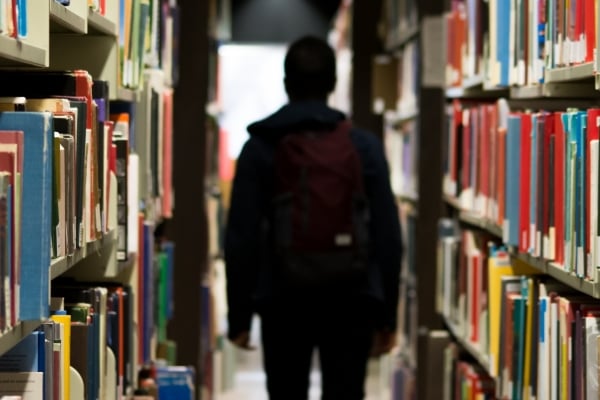 Six Ways to Make This Semester Matter for Eternity
Want this semester to count for eternity? It can! Check out these six ways students can make a difference in the lives of least-reached people over the next few months. (Of course, you don't have to be a student to put these ideas into practice!)
1. Make prayer for the least-reached a daily habit.
James 5:16 (NIV) tells us that "The prayer of a righteous person is powerful and effective." Prayer for the least-reached is well worth your time, no matter how busy the semester gets. Find a time slot that works for you—even if it's just a minute or two—and commit to spending it in prayer for the least-reached every day. Subscribe to our daily prayer calendars to have a prayer request sent to you each day, or pray for the Joshua Project's Unreached People of the Day.
2. Befriend international students.
Over a million international students are studying in the United States. Many are from least-reached communities and haven't heard the gospel. Seek out these students on your campus. Get to know them, building true friendships and demonstrating Christ's love!
3. Volunteer among the least-reached.
From practicing English with recent immigrants to assisting refugees, there are plenty of ways to come alongside the least-reached people in your neighborhood, especially if you go to college in a large city. Many schools already offer numerous opportunities to volunteer in the community. In many cases, you'll be able to plug into a program that's already in place. But, if you can't find an opportunity connected with your college, don't let that stop you! Look for a local organization that offers assistance to refugees or immigrants and find out how you can get involved. You may even be able to complete an internship that allows you to work among least-reached people!
4. Give up your latte or takeout.
Being a college student and being short on cash often seen to go hand in hand. But, it doesn't take a lot to make a big impact! For example, the amount you spend on a latte could bring the gospel to a least-reached Persian via a gospel SD card. So, why not skip the takeout once a week or once a month to invest in the needs of people who've never heard the gospel? You could also get together with a few friends to support a Christar worker on a monthly basis.
5. Start a prayer group focused on least-reached people.
When you recruit others to pray with you for the needs of the least-reached, you not only increase the number of people bringing these needs before the Lord; you also increase awareness about these needs! Try using the resources mentioned in the first tip or "adopt" a least-reached people group, researching that group and meeting regularly to pray.
6. Plan a short-term trip.
Nothing will open your eyes to the needs of people who've never heard the gospel and give you an opportunity to make a difference quite like a short-term ministry experience! Christar short-term trips are designed to give you a taste of life and ministry among the least-reached, and enable you to learn and serve alongside experienced Christar workers. No matter what your major may be, we'll work with you to find—or design—a trip that's a good fit for your skills and gifts. Many of our short-term experiences can double as internships!
Don't just make this semester matter for the next few months, the next few years or even for your lifetime. When you invest in the lives of least-reached people, this semester can count for eternity!