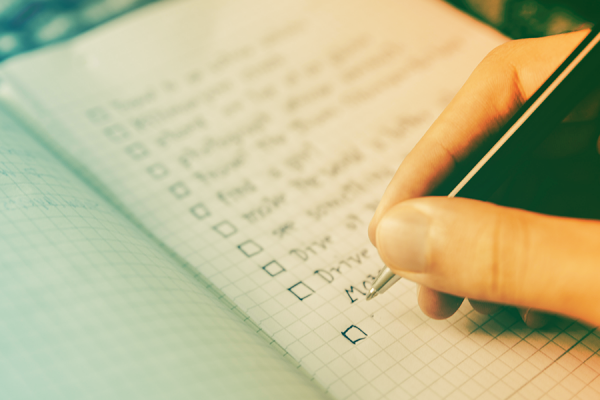 I'm Waiting Till ________ to do Missions
"When I grow up, I want to be a missionary." I was 6 when I first said that. When you're 6, you don't have college debt. You don't feel the ache of being single in a married world. You don't think about the concerns of adults.
What scares you most when you envision yourself as a cross-cultural worker? Inadequacy? FOMO? Inconvenience? I'm going to say a hard thing in the next sentence, so be prepared. Your capacity to serve God is directly correlated to your ability to be less concerned with serving yourself.
Don't hear me wrong: Self-care is essential. You need to recover from self-harm, work through the heaviness of your past with a therapist, find a better fitness program, sharpen your mind and do your part in healing broken relationships.
But, just as God's heart for restoration in this world is ongoing, so too will be your healing. Anyone currently working in full-time ministry would tell you that God does not call perfect people to serve Him; He calls people who long for restoration through Christ's perfect love. Like the truth in 1 John 4:18 (ESV), "There is no fear in love, but perfect love casts out fear. For fear has to do with punishment, and whoever fears has not been perfected in love." Fear has the capability to ruin you, but God can perfect you in love.
If you are scared or just assuming missions can happen after that elusive "something" happens, my prayer for you is that you would block off two hours this week and get alone with God.
Write out a list of your specific fears. Be fully honest with yourself. Ask Him to help you overcome fear and step into full trust that He will order the events of your life.

P.S.: I wrote a blog a while back about this concept within the context of marriage. I encourage you to read it.
Laura lives in Lancaster, Pennsylvania, where she freelances in various capacities, leads worship at her church and hangs with her adorably photogenic dog named Kimchi. She's well acquainted with the chaos of trying to determine what to do in life.
Laura went to Bible college, where she explored cross-cultural ministry through classes, conferences and lots of practical application. After college she went to grad school, taught, went to South Korea for a year, worked for Christar, then spent a good chunk of the last decade working with international students in high school and college in the U.S.
She would love to journey with you as you consider missions—because she's been there. Because reaching the nations is going to look different than it did in centuries past. And she wants you to be a part of it.