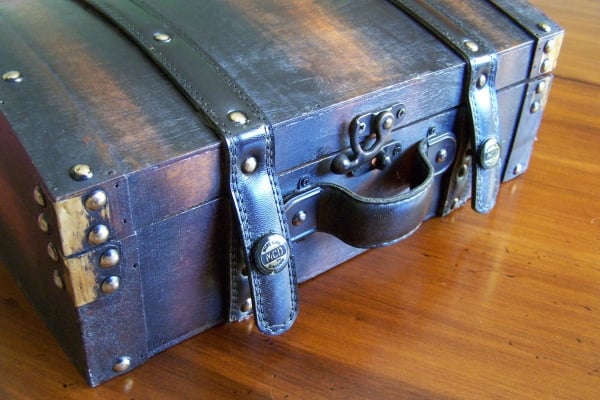 Home Assignment: A Visit, But Not a Vacation
From storybooks to shopping malls, the theme of coming home for the holidays is in the air. While most cross-cultural workers can't enjoy yearly holiday gatherings with family and friends, many do return to their home country every few years for a "furlough" or "home assignment." These visits fulfill a number of needs, and are integral to workers' well-being. Home assignments help workers better fulfill their roles as extensions of their churches, as well as enable them to continue to be effective on the field.
It's not a vacation.
The word "furlough" can conjure the idea of a season devoted to rest, so "home assignment" is perhaps a better way to understand the demands of a worker's scheduled time in their home culture. Workers (especially those who face an ongoing level of cross-cultural stress that never truly disappears) certainly need rest and renewal. But added to that are the responsibilities of reporting to churches and supporters, reconnecting with family (sometimes over long distances), completing training and study so they can be more effective in ministry, continuing to raise prayer and financial support and mobilizing new workers to fields of service around the world.
Understanding workers' goals and responsibilities while on home assignment can help the individuals and churches on their support teams better welcome them back and share in their lives during seasons at "home."
So, what does home assignment look like? A Christar family serving in East Asia shares six things that they focus on during home assignment:
#1 We process.
We process all that has "gone down" during the last few years, taking stock of the changes God has accomplished in us and in other people on both sides of the world. We spend energy watching, listening, talking and walking alongside each other, trying to make sense of most of it. This is valuable because it clears away the "mud" and gives us focus for the future.
#2 We get relief.
We get relief from the things that grind on us while living overseas in another culture. What are those things, you ask? Lack of Christian fellowship, living around a group of people with a very homogeneous perspective, lack of synergy with teammates, dirtiness, eating a limited (fairly boring) diet, having a goldfish identity (where most people stare at you regularly) and having less inspiration around us.
#3 We "paint."
We paint a clearer picture of what we've seen God doing and explain it for churches, small groups and families, and at various events. In addition to inviting people to our presentations, we meet with people individually to share this picture with them.
#4 We carry on.
We carry on with life as much as possible. There's school to teach, field trips to take, schedules to juggle and lots of preparing for our next term. Like most global workers, we shop for clothing, shoes and certain difficult-to-find items once every three years. We do paperwork (government documents, applications, health forms, etc.). We study the Bible, exercise, cook, clean, drive, get haircuts and send our kids to music lessons and youth group … Life goes on!
#5 We reorganize and equip.
Our addresses and phone numbers all need to be updated accurately. We make financial predictions about the next three years. We get informed on current international ministry topics. We dig into books or articles and weigh current trends in cross-cultural work.
#6 We stay in touch.
We stay in touch with our host community overseas. We have to take the time change into account, but it's good to hear from our friends! Technology helps us stay connected as new apps offer free texting, and for our non-reading friends there is even a way to send verbal messages for free. Of course, we continue to pray for our friends throughout our time away.
Be aware that home assignment is an intensive time of service more than rest or vacation. Be sensitive to the residual weariness that workers may carry back from their host culture and the shock of returning to a "home" that doesn't feel as familiar. A listening ear and encouraging word can be a great gift to workers during these seasons away from their fields of service.
Participate by Praying:
Pray for workers far from home, asking God to use them effectively for His glory.
Pray for workers on home assignment, asking that their labor away from the field would inspire and encourage many to join in the work of the harvest, locally or overseas.
Pray for refreshment and encouragement for workers around the world. Ask God to give them joy in Him and pray that they won't grow weary in serving Him.