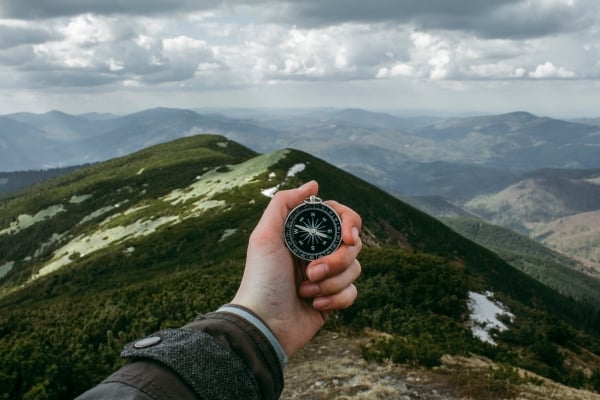 God's Will: Seeking the Path He Has for You
People often speak of seeking God's will like it's an exhaustive treasure hunt, a strategy game that conceals precious hidden jewels that will unlock our happiness and bring us a wealth of success.
In reality, determining God's will for our lives is less like following a treasure map and more about understanding how He has uniquely and specifically made each of us in His image. Though we can't fully understand the mind of God, as we intentionally invest our skills and gifts, we will see His desires for us based on the way He made us.
It Starts Here
Spending time in God's presence, growing and learning about Him must be central. God continuously works to conform our hearts to His. So, if we are seeking Him, praying, reading the Word and listening to the wisdom of godly people in our lives while repenting of sin and disobedience, we'll notice our relationship growing.
But what if that is true for you, yet you still don't fully understand what God wants for you, where He is calling you and what you should specifically do in your life to serve Him?
Here's Some Help
Think of these four questions like a road map. They won't tell you the destination, but they can help give you direction along the way.
1. What are your loves, joys and passions?
What sends a rush of excitement through your heart? Is it children's ministry? Baking? Water preservation? Speaking up for those who cannot speak for themselves? Take a moment to ponder this and make a list of things that come to mind. There is a reason certain things bring you joy.
2. What do those who know you well say are your talents and skills?
How do people see God's image—His attributes—reflected in you? Are you a great encourager or an exceptional teacher? Can your faith move mountains? Do you sing well? Are you a trained medical professional or business guru? Some of these skills and talents will be obvious; others might feel subtle or insignificant, but don't ignore those. Are you a super storyteller, a wonderful cook or a fantastic fitness instructor? Don't reduce your potential by only considering traditional "church skills." Reaching the least-reached produces and requires creative, out-of-the-box possibilities.
3. What makes your situation unique?
It's important to consider your dislikes, obstacles and limitations. Do you have a health issue that would make it difficult to work in a city with very polluted air? Do you have a child with special needs who requires access to personalized education? Do you have ailing parents at home? Are there natural limitations in your life that you can't ignore? These limitations may actually help you determine where and how God is leading you. Think through these things, but don't sit on them in discouragement. Instead, acknowledge them and pray about them. God can use obstacles to direct your path in unexpected ways.
4. What are your dreams and goals?
What would you like to be, do and know in the next five years? Where would you like to go? Consider what things are already on your heart. Are you desperate to learn a new language, start a business or live in Asia?
Consider these goals, but hold them with a loose grip. Ask God to open and close the right doors and trust Him when He does. Ask yourself what one step you could take today toward a dream or goal. Is there an email you could write, a book you could buy or a conversation you could initiate?
Sit on that question for a minute and then do that one thing today. Trust God and take the step.
Our stories are made of those choices—the "one things" you choose to prioritize and do each day. God knows the path He has for you, and He knows who you will need to be to get there. Remember, it starts with knowing Him. Service overflows from a heart of worship. And true worship is the overflow of faith rooted in who you know God to be. Make His glory the object of your desires and dreams and you will not be disappointed.



Laura lives in Lancaster, Pennsylvania, where she freelances in various capacities, leads worship at her church and hangs with her adorably photogenic dog named Kimchi. She's well acquainted with the chaos of trying to determine what to do in life.
Laura went to Bible college, where she explored cross-cultural ministry through classes, conferences and lots of practical application. After college she went to grad school, taught, went to South Korea for a year, worked for Christar, then spent a good chunk of the last decade working with international students in high school and college in the U.S.
She would love to journey with you as you consider missions—because she's been there. Because reaching the nations is going to look different than it did in centuries past. And she wants you to be a part of it.