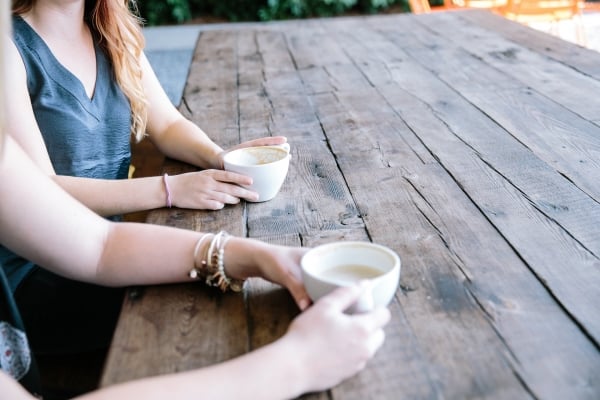 Five Ways You Can Bless a Worker on Home Assignment This Week
For our cross-cultural workers, home assignment is a time for rejuvenation as well as a time for reporting to their support teams, raising additional support, reconnecting with family and being trained for effective ministry. They need our encouragement and support even while they are home from the field. Read over these five suggestions and consider what you can easily do this week to help a worker in your life. It often takes very little effort to deeply encourage someone.
1. Pray for them, right then and there!
We often say "I'll pray for you" to the people in our lives and then walk away, completely forgetting to pray. Instead, deliberately seek out the workers you know when they are home and pray for them right then—on the phone, in the hallway at church. Be ready to encourage them with a readiness to pray for them. How wonderful would it be if our workers felt truly covered in prayer during their home assignment? And, if we are praying for them while they are home, we'll truly form the habit of praying for them while they are back on the field!
2. Listen to their stories!
Cross-cultural workers are straddling two worlds when they are back on home assignment. Likely, they are missing friends or pets or their favorite coffee shop. And certainly, they've got stories to tell about life on the field. So, pull up a chair and listen! Give them your time over coffee or a meal and hear what God is doing in their "other life." Stories have a way of sticking with us, and hearing workers' stories will help us remember them when they head back to the field. And when we remember them, we can pray!
3. Ask them questions!
Yes, they've got stories, but cross-cultural workers are also a wealth of knowledge about another culture! Be engaging and raise questions that demonstrate you care. Ask them what they eat, how their kids get to school, what they miss about home, how you can pray. Inquire about the mundane aspects of their lives on the field—you'll likely find them anything but mundane! And you'll get to know them better, enabling you to pray for them more effectively.
4. Introduce them to your people!
Workers need ongoing prayer and financial support and, because of life changes, their support teams are always fluctuating. If someone in your personal social circle might be interested in joining in a worker's ministry through prayer or finances, make the introduction. Even in this age of social media inundation, word of mouth and personal connections do wonders! Take a moment to consider if anyone in your life might be excited to meet a worker you know. Even if your introduction doesn't result in a new member of their support team, your effort will be a big encouragement to the worker.
5. Spoil them!
Whether you have an extra $2 or $100, think about how you could tangibly bless a worker on home assignment. Maybe it's treating them to a latte or a manicure, or babysitting their kids for an evening, but look for a way to encourage them this week by demonstrating love in a simple and fun way. If you're not sure what they like or need, ask. Then consider if you have time, money or connections that could help them fulfill one of those needs and practice your generosity on them.
Participate by Praying:
Read seven ways you can
pray for workers on home assignment
.