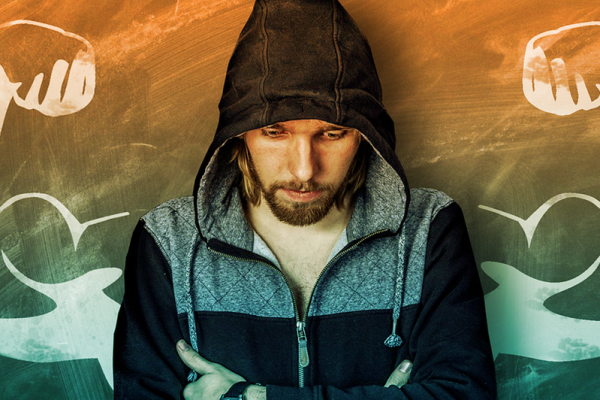 Bottom Line: It's Not About You
Ah, December—the Christmas parties, the cookies, the traditions. What an inappropriate month to bring up leaving your parents, transforming your life, packing it all up to head thousands of miles away to serve God! What a terrible time to suggest the absence of Christmas with your family for a few years—no gatherings or lights or stockings hung with care. Y'all are like, "Seriously, Laura? Merry Christmas to you too." Am I right?
I am terrified of losing someone I love while I'm overseas. I'm terrified my dream to get married won't be fulfilled. I'm worried I'll let God down with a mediocre version of my life instead of the big dreams I'd like to imagine He has for me. But God's got me. And God's got you.
What terrifies you most when you imagine heading to the Far East or Africa or wherever to serve God? Stop and ask yourself that. Are you afraid you're not smart enough to learn the language? Is it FOMO? Is it death? Do you dread support-raising?
This is going to be a little harsh, but here it is: Your vantage point makes this hard to recognize at times, but God's calling on your life is more gigantic and more important than you.
I know that's hard to swallow.
Sit in that pain and fear for a few minutes, then ask God to be your courage and strength. And, when you're ready, ask Him to work out His plan in your life—regardless of the insufferable timing or discomfort it may cause.
Now, here's the part that matters most: God is enough. He has immeasurable good in store for you. He has unfathomable hope for you. He longs to heal you. The Holy Spirit can and will empower you to carry out His plans for you. And He uses the crazy timing and discomfort to accomplish it for His glory. That's amazing!
We are praying for you! Remember His promises; perfect love drives out fear!

Laura lives in Lancaster, Pennsylvania, where she freelances in various capacities, leads worship at her church and hangs with her adorably photogenic dog named Kimchi. She's well acquainted with the chaos of trying to determine what to do in life.
Laura went to Bible college, where she explored cross-cultural ministry through classes, conferences and lots of practical application. After college she went to grad school, taught, went to South Korea for a year, worked for Christar, then spent a good chunk of the last decade working with international students in high school and college in the U.S.
She would love to journey with you as you consider missions—because she's been there. Because reaching the nations is going to look different than it did in centuries past. And she wants you to be a part of it.