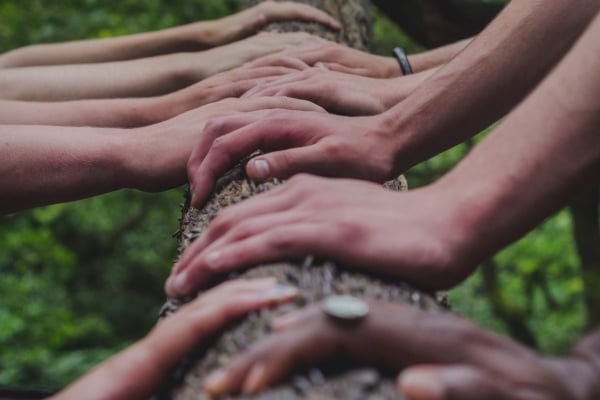 Supporting Churches in the Joy of Sending
"Missions is what the Church is all about," says Art, one of Christar's Church Partnership representatives. As he has seen both during his time on the field and in his current role, effective cross-cultural ministry is always centered around the Body of Christ, and all believers have a role to play in God's plans for the nations.
Art was inspired by missionary stories as a child, and as he grew older, God impressed upon him the needs of the people of South Asia. He and his wife married in 1986, and together they made a commitment to pursue God's calling to serve in that region.
When Art met a Christar representative at a conference, one of his first questions was, "What is your view of the church in international missions?" Art and his wife were impressed with the answer and ultimately decided to serve through Christar. As he recalls, "The primacy of the local church in sending and being the primary spiritual authority in the life of a worker [was pivotal]."
Art and his family ministered overseas for 17 years, and during this time he learned the great value of building strong relationships with locals, teammates and churches. Much of his ministry revolved around leadership development and biblical training, and he saw how family members, friends and members of his sending church back in the United States played vital roles in enabling him and his team to serve well. For example, during field conferences, short-term teams came to offer encouragement and provide teachers and child care, helping Art's team learn, strategize and be refreshed together.
When reflecting on his years in South Asia, Art shares his deep gratitude for this support and care, explaining that his team's ministry would not have been possible without these partnerships. And he brings that thankfulness to his current role as he works to equip and encourage church leaders to effectively come alongside the workers they send and support.
Art joined the CMCUS (Christar Mobilization Center U.S.) Church Partnership team in 2018, after a health issue prevented him and his family from returning to the field. He and his fellow Church Partnership representatives seek to build relationships with pastors and other church leaders, offering resources and guidance that can help congregations participate more fully in the Great Commission.
Bringing Firsthand Understanding to Benefit Churches
Through his experience on the field, Art knows firsthand that local churches and sending organizations both have vital roles in standing behind cross-cultural workers. He's seen that sending and supporting fellowships are gifted and equipped to serve workers in unique ways that often aren't possible for an agency, and that conversely, a sending agency may bring knowledge or expertise that a church might be lacking.
The same is true for each member of the Church Partnership Team, all of whom have served overseas and intimately comprehend the realities of life and service on the field. "Our team's experience and practical knowledge of people groups, countries and cultures has been invaluable," Art shares. "Understanding cultural expectations and perspectives is crucial in leading effective cross-cultural ministry."
This understanding, paired with an insider's view of the needs of workers on the field, makes the Church Partnership Team a valuable ally for churches in all stages of involvement in missions. Church Partnership reps come alongside congregations to assist them in effectively caring for the workers they send and support, suggest tools and training, and connect those who are interested in going with opportunities on the field.
"The joy of sending involves responsibility," Art explains, and he and his team work to help churches carry out this commitment well. As he affirms, "The fulfillment of the Great Commission requires the whole Body of Christ, and we are thrilled to be on this journey of making Christ's name known to the ends of the earth with them."
Prayer Requests From Christar's Church Partnership Team:
Lift up pastors and missions leaders as they teach from Scripture and navigate local and global outreach. Pray that they will effectively support and care for the workers that they send and encourage their congregations to be involved in cross-cultural ministry.
Pray for effective communication between workers and their sending and supporting churches.
Ask for wisdom for Church Partnership representatives regarding how to best come alongside each church partner.
Learn more about how churches can participate in the Great Commission
Learn how Christar's Church Partnership team comes alongside local fellowships to offer support and practical training