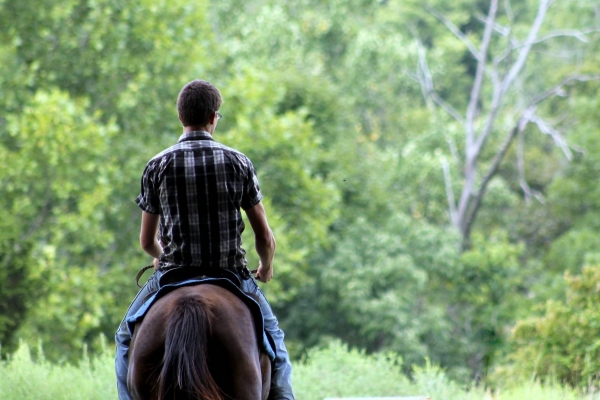 Prepared to Use His Passion
When Noah* was 8, he asked God for a horse—right away. Although the Lord didn't answer this prayer immediately, He had a plan in mind for Noah that would allow him to use his lifelong passion for horses to communicate the gospel in a place where few have been introduced to the good news of Christ.
At age 12, he attended a horse camp and rode independently for the first time. "It took off. I really loved it," Noah recalls. He began taking riding lessons, paying for them with money he earned through his paper route.
Noah was drawn to riding not only by his love for animals, but through his parent's divorce. "My family was breaking apart," he says. "Horses were this whole other world. From the very beginning, they were very therapeutic for me."
At 14, Noah got his own horse and began working at the farm to pay for his lessons. He refers to the mare, Rose, as his first therapist. "Rose helped me deal with a lot of different things. If I was having a rough day at home or feeling trapped by my circumstances, I could just be with this horse. … We built this partnership where she could tell if I might be suffering or having a difficult time, and she would do things to help me cope with whatever I was dealing with." God used this bond with Rose to help Noah process grief and develop self-esteem and a sense of identity.
The job at the farm led to a job with a trainer, and eventually working to train horses himself. "All of that brought horses into my life in a way that I learned what it was like to be successful, to have self-esteem, to have a good work ethic," Noah recalls.
When Noah followed God's call to serve short-term in the Middle East, equine ministry wasn't on his radar. But God was already paving the way for a unique outreach that would allow him to use his skills and passions in a least-reached community.
During his short-term trip, Noah met Christar workers Dan and Hannah. In 2010 this couple founded Cleft of the Rock, a retreat center that provides rest, refreshment and equipping for both cross-cultural workers and local believers who serve in the Middle East and Central Asia, helping them continue to serve in places where ministry is especially difficult. From the time they began to envision this center a decade before, God gave them a desire to incorporate horses into this ministry.
Several years after opening Cleft of the Rock, God allowed the center to purchase nine acres of land adjacent to their existing property thanks to a large gift from a very generous donor. They'd already begun reaching out to horse-lovers and equine therapy practitioners interested in seeing a new ministry come to life when Noah arrived on the field.
Although Noah saw how he could put his experience to work at Cleft of the Rock, he was hesitant. "I'd kind of walked away from horses at that point, trying to be obedient to what God wanted me to do, and I was ready to stay in the Middle East doing what I was doing there," he recalls. But when Dan asked him to pray about it, he agreed.
For three months, Noah prayed and sought wise counsel. "At the end of the day, it came down to, 'God has clearly given me a gift with horses and a gift with ministry. This is a perfect way for these things to combine,'" he shares. He began to plan to return to the Middle East to pursue equine ministry.
As he completes additional training and prepares to go back to Cleft of the Rock, Noah is looking forward to seeing how God will touch the hearts, minds and bodies of many in the Middle East. He's witnessed how therapeutic riding can help those living with a wide range of conditions, such as autism, cerebral palsy and Down syndrome, move, stretch and communicate. And he's seen how the presence of horses can help to create a safe environment in which those who've endured trauma can open up about their experiences. "A well-trained, good horse is just amazing," he says. "I don't think there's any limit to what it can do for an individual."
Noah also sees the potential for horses to pave the way to communicate spiritual truth, and has already witnessed the Lord open opportunities to share the gospel with least-reached people through talking about them. He points out parallels between the way a trainer works with a horse and the way God deals with us. "God just wants me to come in and walk with Him. He's going to ask me to do some things that are really challenging. He might ask me to go somewhere I don't like or trust Him with something I'm not comfortable with, and sometimes I run away. But He doesn't give up on me. … Building trust with horses is similar to how God builds trust with us."
Through the equine outreach at Cleft of the Rock, Noah, Dan and Hannah hope to introduce many to the faithful God who lovingly made us and shapes us in His image. In the Middle East, those dealing with disabilities are often viewed with disgust or fear, and treated as a burden or an embarrassment. By serving these people and loving them as Christ does, Cleft of the Rock will be able to communicate their value in the eyes of God.
"Any good horse farm uses horses to impact people's lives. We're adding the gospel component," Noah explains. "I'm trusting God that He will be glorified, that His will will be accomplished."
Participate by Praying:
Pray for wisdom for workers as they begin this new outreach.
Ask God to provide the funds needed to fully establish this ministry.
Ask that through this outreach, many will discover that they are made in God's image and created to know and worship Him.
Pray that those in the surrounding community will come to know the redemption found in Christ alone.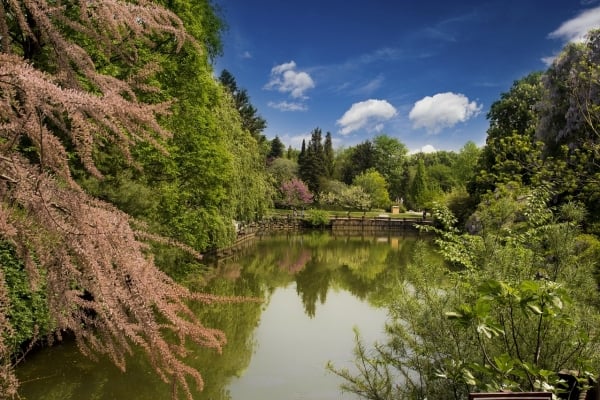 Help workers and local believers continue to serve and thrive in hard places.