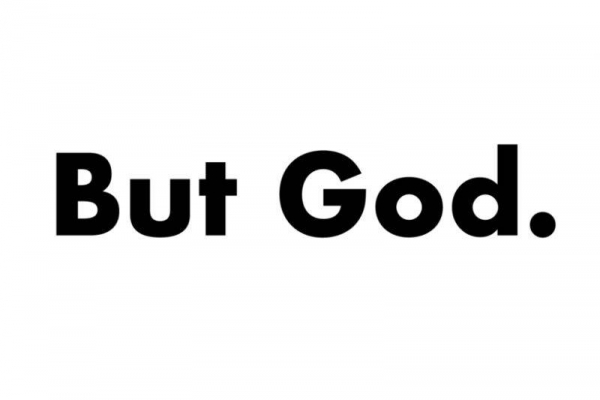 Sharing the Treasure: Two Words
It has been among my greatest privileges in life to officiate the weddings of our three children. Each occasion has been filled with joy as we have watched two people unite their lives together as one to serve God, each other and those around them. Among the most important words spoken in the ceremony is the response of each person to the vow of committing themselves to each other, no matter what, by saying "I will." Two words, spoken in a couple seconds and lived out over the years.
These two words rival the importance of two others in Scripture, spoken by three people in response to a question asked by Jesus. In response to Jesus' question about His power to heal, the blind man said "Yes, Lord" (Matthew 9:28). In response to Jesus' question about being the resurrection and the life, Martha said "Yes, Lord" (John 11:27). In response to Jesus' question about loving Him supremely, Peter responded "Yes, Lord" (John 21:15-16).
These may be the two most important words a person could say to God. Yet, they are still not the two most important words in the Bible because the Word of God is not primarily about man, but about God. From beginning to end, the Word speaks of God's work. Sadly, it also recounts the numerous choices that mankind has made against God's honor and glory. God is holy and just and right to condemn us to eternal punishment.
In this context we find, over 40 times, what I believe to actually be the two most important words in the Bible: "but God." Over and over man has made disastrous choices or faced impossible situations, but God intervened—rescuing, protecting, superintending hopeless situations for His honor and the good of His people.
When we come to the New Testament we find passages that give the reason behind the gracious interventions of God. To the church in Ephesus, Paul describes man's spiritual condition as being dead in our trespasses and sins. We lived "in the passions of our flesh, carrying out the desires of the body and the mind, and were by nature children of wrath, like the rest of mankind. But God, being rich in mercy, because of the great love with which he loved us, even when we were dead in our trespasses, made us alive together with Christ." (Ephesians 2:3-5) Paul declares to the church in Rome that "one will scarcely die for a righteous person—though perhaps for a good person one would dare even to die—but God shows his love for us in that while we were still sinners, Christ died for us." (Romans 5:7-8)
For over 100 years God has used men and women with Christar as instruments of Christ-honoring transformation in communities where He is yet to be worshiped. We live and serve and testify to the truth of these two words as the hope of men and women everywhere. Whether the manifestation of our deepest spiritual needs is physical, emotional, social, educational, and on and on, the answer is found in two words: "but God."

Dr. Steve Coffey, Director of Christar U.S., began work with Christar in 1989. He and his wife, Beth, initially served among North African immigrants in France. In 2001, they returned to the U.S. for Steve to lead the Christar Church Planting Division. In 2005 he became Director of Christar. Before serving with Christar, the Coffeys worked for a year in a humanitarian project in the Red Sea hills of Sudan among the Beja people. Dr. Coffey's education includes an undergraduate degree in history education from Liberty University, a Master of Divinity from Liberty Baptist Theological Seminary and a Doctor of Strategic Leadership from Regent University. The Coffeys have three children and four grandchildren.
Scripture taken from the Holy Bible, NEW INTERNATIONAL VERSION®, NIV® Copyright © 1973, 1978, 1984, 2011 by Biblica, Inc.® Used by permission. All rights reserved worldwide.