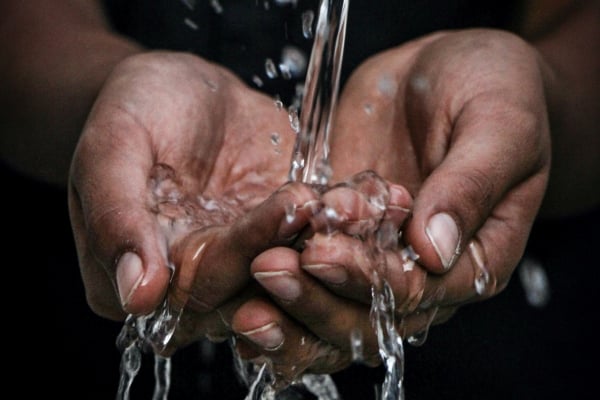 Sharing the Treasure: A Cause for Continual Gratitude
The gospel is continually at work—both in us and through us, both for our benefit and for the glory of our Savior among the nations. And that is a cause for unceasing and increasing gratitude.
The Thessalonian believers provide a prime example of the ongoing power of good news of Christ. Paul wrote to these brothers and sisters in the Lord:
"And we also thank God continually because, when you received the word of God, which you heard from us, you accepted it not as a human word, but as it actually is, the word of God, which is indeed at work in you who believe." (I Thessalonians 2:13 NIV)
The work of the gospel wasn't merely an inner change. Rather, it produced a bounty of outward evidence that these believers were being transformed in ways that overflowed into the lives of others. Paul describes these signs as he rejoices with thankfulness for the Thessalonians' faith: "We remember before our God and Father your work produced by faith, your labor prompted by love, and your endurance inspired by hope in our Lord Jesus Christ." (1 Thessalonians 1:2-3 NIV)
This same good news is at work in every member of Christ's Body, transforming us inwardly and shaping our words and actions. It produces in us steadfast service stemming from the blessings we have in Jesus, compelling us to share the gifts we have received with others.
Just as Paul saw evidence of this transformation in the Thessalonian church, I witness it over and over through the many who give faithfully and sacrificially to the ministries of Christar. They are a testimony of the power of the gospel, and I continually give thanks to the Lord for their service: generosity produced by faith, prompted by love and inspired by hope in Christ.
In this season of thanksgiving, I'd like to share with you a collection of ways you can live out the gospel that is at work within you. Our new Giving Catalog, "Blessed to be a Blessing," provides a wide range of opportunities for individuals, families, small groups and churches to participate in Christar projects around the world. I encourage you to explore the catalog and discover how you can share the blessing you have received in Christ so that the least-reached can be transformed by the good news.
Your partnership in the work of Christar is a cause for continual gratitude! "How can we thank God enough for you in return for all the joy we have in the presence of our God because of you?" (1 Thessalonians 3:9 NIV)


Dr. Steve Coffey, Director of Christar U.S., began work with Christar in 1989. He and his wife, Beth, initially served among North African immigrants in France. In 2001, they returned to the U.S. for Steve to lead the Christar Church Planting Division. In 2005 he became Director of Christar. Before serving with Christar, the Coffeys worked for a year in a humanitarian project in the Red Sea hills of Sudan among the Beja people. Dr. Coffey's education includes an undergraduate degree in history education from Liberty University, a Master of Divinity from Liberty Baptist Theological Seminary and a Doctor of Strategic Leadership from Regent University. The Coffeys have three children and four grandchildren.

Each month Steve shares insights on how God is at work among the least-reached through Christar and its partners. Check out his Sharing the Treasure series.