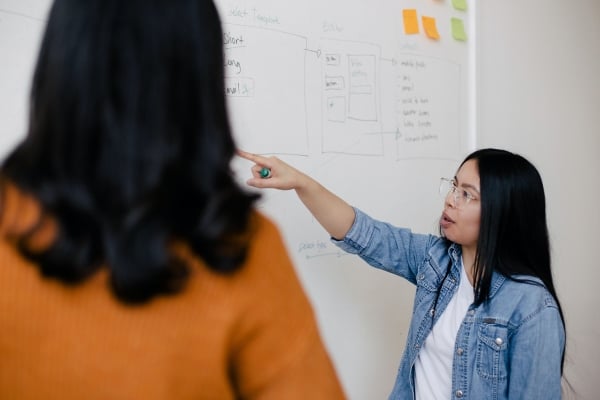 Sharing the Treasure: Professionals With Eternal Perspective
Profession isn't peripheral to our calling as believers.
Every follower of Christ is tasked with living out the gospel in all spheres of life because this good news transforms every aspect of us. That includes our careers.
Colossians 3 is often quoted in discussions of the role of work in the life of a believer:
"And whatever you do, whether in word or deed, do it all in the name of the Lord Jesus, giving thanks to God the Father through him. … Whatever you do, work at it with all your heart, as working for the Lord." (Colossians 3:17, 23a NIV)
On their own, these commands to wholeheartedly pursue our work for the glory of God spur us on to excellence. But these guidelines don't occur in a vacuum: They're part of Paul's instructions for living as God's chosen people, made alive in Christ, and prefaced by the instruction to "Let the message of Christ dwell among you richly." We are called, in our work and in everything else we do, to be a testimony of the hope that has transformed us.
As we seek to serve effectively in our ever-changing world, we praise God that He is opening numerous opportunities to send members of His Body to live out their faith as they work in an array of professional roles around the world—from doctors to designers and educators to engineers. As they pursue their careers with excellence and integrity, they seek opportunities to share the reason for the eternal hope within them (Matthew 5:16).
Often these marketplace ministers are able to proclaim this hope among groups of people that are difficult or impossible for traditional workers to reach, and I praise God for raising them up to go! As the Lord enables them to be lights in places with little awareness of the gospel, they demonstrate that the Great Commission needs not only pastors, teachers and church planters but also professionals who see their careers as opportunities to make disciples in least-reached communities.
At Christar, we rejoice that a growing number of believers are seeking to follow this command as they intentionally pursue their professions in least-reached locations. For them, going to the field doesn't mean leaving behind careers for the sake of the gospel, but leveraging their professional skills to work in places where the good news of Jesus isn't yet known with the ultimate goal of seeing Christ worshiped in their communities.

Dr. Steve Coffey, Director of Christar U.S., began work with Christar in 1989. He and his wife, Beth, initially served among North African immigrants in France. In 2001, they returned to the U.S. for Steve to lead the Christar Church Planting Division. In 2005 he became Director of Christar. Before serving with Christar, the Coffeys worked for a year in a humanitarian project in the Red Sea hills of Sudan among the Beja people. Dr. Coffey's education includes an undergraduate degree in history education from Liberty University, a Master of Divinity from Liberty Baptist Theological Seminary and a Doctor of Strategic Leadership from Regent University. The Coffeys have three children and four grandchildren.

Each month Steve shares insights on how God is at work among the least-reached through Christar and its partners. Check out his Sharing the Treasure series.