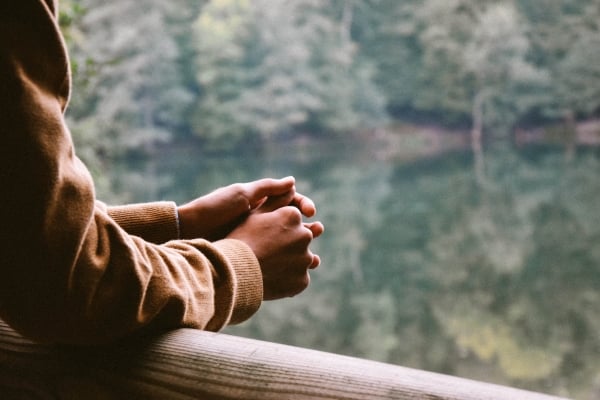 Sharing the Treasure: Watchful and Thankful Prayer
Prayer is foundational to our ministry for numerous reasons. Throughout Scripture we're commanded to pray; Jesus, during His ministry on earth, gave us a model of bringing our needs before the Father. As we pray, we recognize our dependence on the Lord and remind ourselves that we rely on Him and not on our own abilities and wisdom to accomplish the ministries to which He calls us. And, as we ask others to lift up our requests to the Lord, we acknowledge the role of the entire Body of Christ in our efforts to bring the gospel to the least-reached.
But perhaps the most joy-filled reason we pray is that God answers! Just as Paul instructed the Colossians to "Devote yourselves to prayer, being watchful and thankful" (Colossians 4:2 NIV), we bring our requests to our Lord, humbly and eagerly expecting Him to respond and praising Him in advance for what He will do for the sake of His glory.
I'm thrilled to announce an answer to a request we have watchfully and thankfully brought before the Lord in recent months. As our Deaf Initiative has begun to take shape, we've been asking God to provide someone with the skills and understanding to effectively coordinate our efforts to take the gospel to the least-reached Deaf. We praise Him that He has brought a person with an incredibly unique combination of gifts and experience to serve in this role.
Faith comes to Christar not only with a deep love for the Lord and for the Deaf but with experience in ministry among the Deaf and an intimate understanding of Deaf culture. As a CODA—a child of Deaf adults—she's able to serve as a bridge between hearing and Deaf communities, which will allow us to better partner with Deaf believers in taking the good news of Jesus to the Deaf who don't yet have access to this transformative message of hope.
We delight in our God who hears and answers and rejoice in His gracious provision for this particular need! And we continue to look to the Lord for guidance and enablement as we seek to bring the gospel to the least-reached Deaf, expectantly and gratefully anticipating Him to work to bring many into His family. In faith and with thankfulness, we proclaim as David did, "You answer us with awesome and righteous deeds God our Savior, the hope of all the ends of the earth." (Psalm 65:5 NIV).



Dr. Steve Coffey, Director of Christar U.S., began work with Christar in 1989. He and his wife, Beth, initially served among North African immigrants in France. In 2001, they returned to the U.S. for Steve to lead the Christar Church Planting Division. In 2005 he became Director of Christar. Before serving with Christar, the Coffeys worked for a year in a humanitarian project in the Red Sea hills of Sudan among the Beja people. Dr. Coffey's education includes an undergraduate degree in history education from Liberty University, a Master of Divinity from Liberty Baptist Theological Seminary and a Doctor of Strategic Leadership from Regent University. The Coffeys have three children and four grandchildren.

Each month Steve shares insights on how God is at work among the least-reached through Christar and its partners. Check out his Sharing the Treasure series.