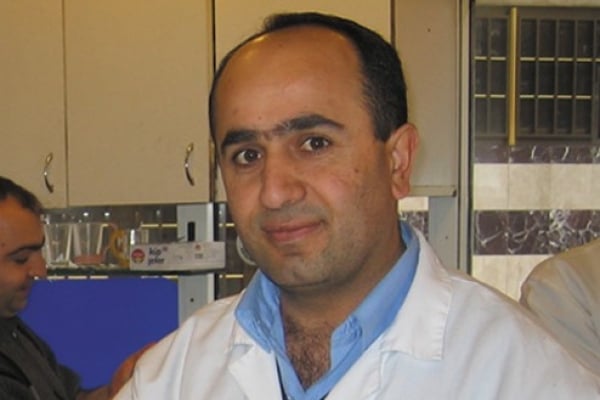 A Testimony in the Wake of Devastation
Berat* had been interested in reading the Bible for years. When he came across a Facebook page inviting him to learn about Christianity, God had already begun to prepare his heart for the truth found in Scripture. After calling the number listed on the page, he met Christar worker Jonah, who began studying the Bible with him on a weekly basis.
The two men began in the Old Testament, and as Berat read, he fell in love with the holy God he encountered. As they progressed to the New Testament he was likewise drawn to Jesus and came to know and love Him as his Lord and Savior.
While Jonah and his wife, Rachel, were thrilled Berat had given his life to Christ, Berat's wife responded in anger. A Muslim, like the vast majority of people in her Middle Eastern community, she became extremely hostile toward not only her husband but to his 14-year-old son, Emir. She left them both, taking their infant daughter with her.
As Jonah and Rachel ministered to Berat in the midst of his devastation, Emir watched and listened quietly to his father's unwavering profession of faith in spite of the cost. Several times Berat boldly declared, "You do not need to worry. I know God, and I know He will not leave me and will not let me go. I will continue on in my faith because I have new life and the Holy Spirit within me!" And, in spite of the pain, he remained true to his word: In the months that followed, he continued to draw closer to the Lord.
Several months later, Jonah and Rachel received an unexpected phone call: It was Emir, telling them he wanted to become a believer in Christ like his father! Without any prompting from Berat, he had read the book of Matthew and was amazed by Jesus' teachings. Through His Word, God had revealed His love and desire to reconcile sinful people to Himself. This stood in stark contrast to the behavior of people Emir had observed in his community.
Emir continues to study the Bible and grow in his faith, encouraged by his father and a local church plant. But he's not the only one the Lord is drawing to Himself through Berat's example of steadfastness in the midst of suffering. After Berat was baptized, his friend Defne began to seek the truth found in God's Word for herself, and has encouraged her 21-year-old son to read the Bible as well!
We praise God for giving Berat the strength and courage to hold fast to the gospel even when it cost him dearly! And we rejoice that the Lord is using his testimony—and the testimonies of others like him—to attract many to the everlasting hope of Christ.
Participate by Praying:
Praise the Lord for the boldness and faith of new believers in least-reached communities.
Ask God to encourage and strengthen His followers in these communities, enabling them to follow Him in spite of the cost.
Pray that many will come to Christ through their testimony.