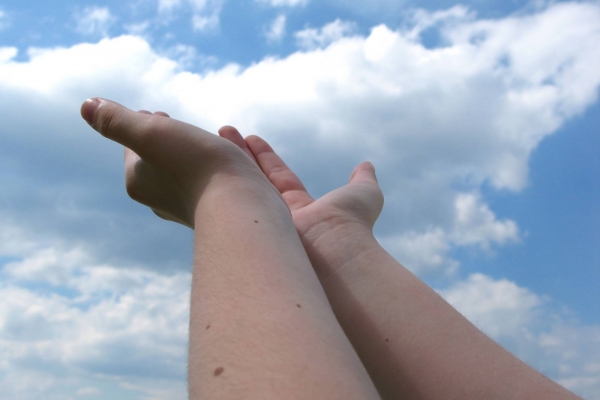 From Disappointment to Rejoicing
Emma* had shared the gospel over and over with the 12 Middle Eastern ladies who'd been coming to her Bible study, but none of them had placed their faith in Christ. As she headed out the door to hold yet another study in the home of local believer, Tara, Emma wondered how else she could convey the message of salvation to these women. She felt exhausted.
Faithfulness amid discouragement
When Emma arrived, Tara informed her that only one woman was able to come that day: Mina. Mina had been attending the Bible study for the past six months, and had shown interest in the gospel; however, she was still unsure of what everything meant.
Although Emma was discouraged by the barely existent turnout, she decided to take the opportunity to answer some of Mina's questions. After talking for two hours, Emma turned to Mina and asked, "Seriously, what is keeping you from following Jesus? You believe … what wall does He need to break down?"
Mina's answer was astounding: The thing that was keeping her from following Christ was that she didn't think she could be a Christian like Emma and Tara since she had been a Muslim for so long—She didn't think she would be able to make God happy! Emma joyfully explained otherwise.
God's strength in weakness
Later, Emma shared: "It was quite humbling to tell Mina that neither of us have our act together and how short we fall each day. It was also wonderful to tell her how when we are weak, God is strong and able to forgive and grow us.
"You should have seen her eyes dance as she threw up her hands and shouted, 'Today, today … I want to ask Him into my heart, today! … Right now! Here!' So, that's exactly what she did! We don't know who was more excited: Mina, Tara or me!

"I remember her looking at us and it was as if a light bulb went on when she said, 'You know if the other ladies were here today, I wouldn't have had the courage to ask all those questions … now I can't wait to tell them about what I've done.'"
God can turn disappointment into rejoicing! We praise God for opening Mina's eyes and drawing her to salvation.
Participate by Praying:
Praise God for moving in the hearts of least-reached people so that they embrace Him.
Ask God to continue to open the eyes of least-reached people, and to turn workers' disappointment to rejoicing.