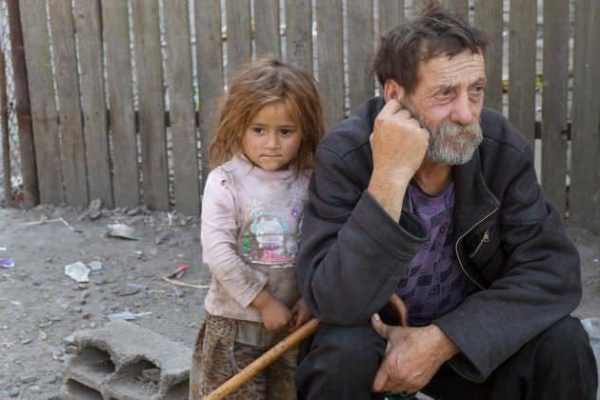 Love Reaches The Rejected
Rejection is the norm for Lala*, a little girl of the Roma people in Eastern Europe. She's only 3 years old, but she's already learned to expect that she'll be turned away.
Lala's mother was just 14 when she gave birth to her daughter. Her father had taken more than a dozen "wives" in several years. Neither was interested in a baby girl.
None of her grandparents were very interested either, and she was shuffled from one to another for the next three years. Finally, one of her grandfathers came to Jacob, a Christar worker, for help, as he couldn't care for a toddler and hold a job.
Together the two men sought out Lala's mother. They found her near the ghetto garbage heap. She wouldn't be bothered by the responsibility of a child. She turned her back and left to find her boyfriend.
In angry despair, Lala's grandfather placed her in the trash heap and walked away. For the first time that day, Lala, the little girl who had become so used to being unloved, began to cry.
So that she could live, Jacob took Lala home. The next day, he brought her to the police station to take care of legalities, hoping that Lala could be cared for by believers and, someday, adopted.
Lala is just one of the thousands of Roma, also known as Gypsies, living in Albania. This nomadic, primarily Muslim people group is often viewed with suspicion and even fear, though they've done nothing to deserve this reputation.
The needs of this people group are great. But their biggest need is for the hope of Christ. Christar workers are demonstrating Christ's love to Roma Gypsies through outreaches such as a family health care facility and a CD of Roma-style songs that explain the gospel in a culturally relevant way.
Join us in becoming part of the transforming work that God is doing among the Roma people.