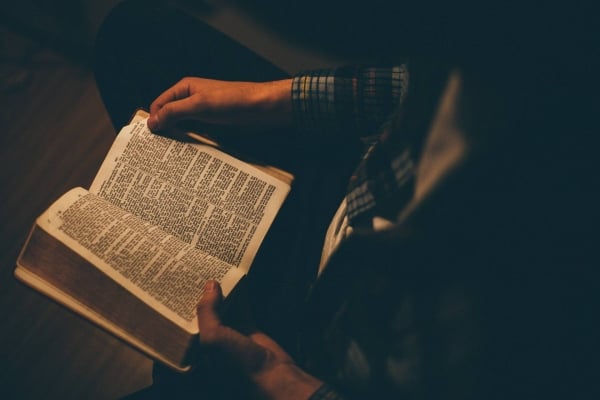 Little on Earth to Lose
The rumors had begun to circulate: 35-year-old Hank,* the oldest son in a Muslim family, had no plans of marrying a woman who shared his family's faith. He'd chosen to follow Christ several years before, and did not intend to wed someone who didn't trust in Jesus as well.
Although Hank was prepared to accept the earthly cost of being a Christian in a Middle Eastern community where few have heard the gospel, his family was not. Hank's faith impacted his family's reputation in the community—and in turn, their finances—and his relatives faced great social pressure to take action against him.
The men in Hank's family, including his father and uncle, gathered in a local shop to interrogate him. For over an hour they screamed accusations and became even angrier as Hank quietly endured their furious charges.
Hank didn't deny their claims that he has become "an infidel" and that he reads the Bible. But, he did tell them why he sought comfort in the Christian Scriptures. "You drive me to read the Bible," he said. "When my family treats me so poorly, I want to read it because it is the only place that I find peace and joy."
With that, the men forced him out of the shop with only a small black duffle bag and the clothes on his back. Scared, upset and with nowhere else to go, Hank made his way to Christar worker Mark's apartment.
"During his relatively short time as a believer, Hank has been beaten, thrown into prison and kicked out of his father's house, all for simply being a follower of Christ," Mark says. "In spite of everything, he continues to have a strong and sweet spirit about him. He spends hours every day reading the Bible and calls Scripture 'his treasure.' The work of the Spirit has been so evident in Hank's life over these weeks of intense tribulation."
Following Christ is a costly and dangerous decision for many in the Middle East, and Christians from Muslim families often suffer severely for their faith on an ongoing basis. However, in their suffering Muslim-background believers like Hank have incredible opportunities to be powerful witnesses in their communities because, as Mark shares, they have little on earth to lose and everything in heaven to gain. Christar workers like Mark and his team are often blessed to come alongside persecuted followers of Christ, offering them encouragement to stand strong in their faith and helping them find vital fellowship with other Christians.
Mark and his teammates were recently able to introduce Hank to another believer from his people group, and they're praying that these men will grow to trust one another enough to talk about spiritual matters, even in a culture in which it's rare to trust anyone outside of family. By God's grace, their fellowship will both reflect the unity of the body of Christ and be the first step in planting a church in their community.
Participate by Praying:
Praise God for giving believers like Hank courage to stand strong in their faith while enduring persecution.
Ask the Lord to continue to encourage persecuted believers and make them bold witnesses in their communities.
Pray for wisdom for Christar workers in coming alongside Christians who are suffering for their faith.