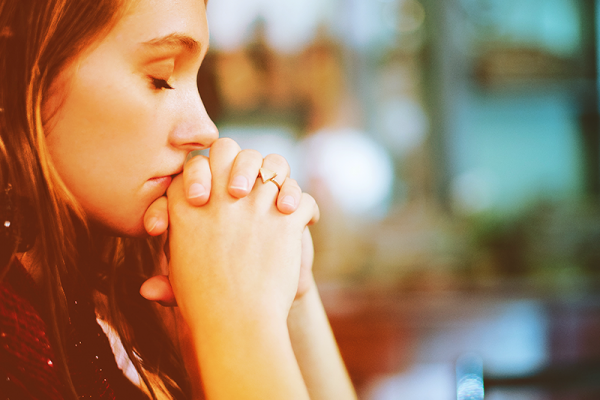 You've Got to Take it Seriously
I am not a particularly serious person. I occasionally giggle during funerals and usually fight the impulse to blurt out witty comments in the middle of serious conversations. And maybe it seems to you like I'm not taking the task ahead of you seriously enough. You have questions. Your parents have concerns. And you're right. The questions and fears that play out through the consideration of missions are serious, weighty, but be careful that you aren't getting overly serious about the wrong thing.
God has called you and He is orchestrating a plan beyond you. So, your mood today, your fears of inadequacy or even the challenges ahead of you are not how He determines your life. If you're hidden in Him, He's called you to a life that honors and points to Him. That is a serious role, but you are capable because He created you, formed you and called you! He's got you.
Here's the bottom line: There's nowhere you are going where God isn't already ahead of you, blazing the trail. There is no calling on you that automatically makes you more equipped or holy than other believers. You are called to live a life of service, but your service is not about you, your biblical knowledge or your gifts. It's way more serious than that. It's about glory, and it's about worship. It's about bringing healing to a brokenness that you can't even fully comprehend.
Take a moment and sit in the truth of Hebrews 10:23 (ESV): "Let us hold fast the confession of our hope without wavering, for he who promised is faithful."
I love watching God take His promises and His purposes seriously in my life and in the lives of those around me. Each of us, insignificant on our own, has an opportunity to play a role in God's work that is arguably bigger than our britches. It's like God hired us for a job we weren't at all qualified for, and then He spends our lives training, prepping and equipping us for the job He hired us to do. We are each ridiculously underqualified. But God is serious about His glory and His mission and how He will shape each of us to be a part of it! Seriously.

Laura lives in Lancaster, Pennsylvania, where she freelances in various capacities, leads worship at her church and hangs with her adorably photogenic dog named Kimchi. She's well acquainted with the chaos of trying to determine what to do in life.
Laura went to Bible college, where she explored cross-cultural ministry through classes, conferences and lots of practical application. After college she went to grad school, taught, went to South Korea for a year, worked for Christar, then spent a good chunk of the last decade working with international students in high school and college in the U.S.
She would love to journey with you as you consider missions—because she's been there. Because reaching the nations is going to look different than it did in centuries past. And she wants you to be a part of it.