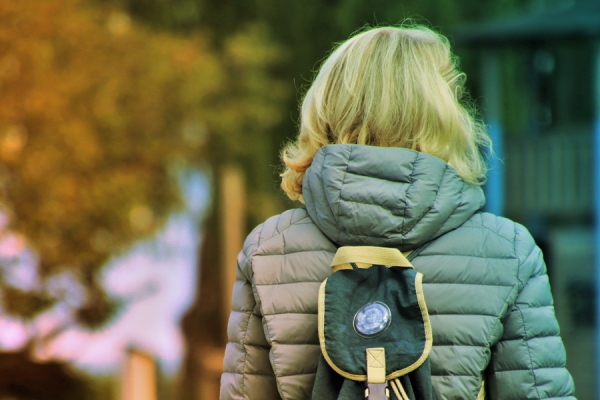 Where He Wants Us to Be
For me, it was a city in Western Europe. I was sure that was where I would head for long-term overseas ministry. I had taken classes, written papers and made a plan. I still have that plan printed out in a desk drawer.

As of yet, I am not there. I am here in southern Pennsylvania, not doing what I had originally planned—what I had assumed God intended for me. So what does that mean? Have I rewritten my destiny? Have I failed in fulfilling my calling?

No. God is in this. He is still involved in my life. It's more like I've shifted gears, moving away from an early passion and watching the Lord guide me into something entirely new and different. I have seen Proverbs 16:9 play out in real, tangible ways:

"The heart of man plans his way, but the Lord establishes his steps." (ESV)

If you feel you're on the wrong continent right now or just aren't doing what you anticipated, you can be confident God will establish your steps. Whether your current situation has been altered by COVID-19, a curveball sent your way or just a shift in plans, He is intimately involved in your life, and He can apply your gifting and background to teach or use you in a unique way in the present. You may stay right where you are for one more month or the rest of your life. But either way, God is in it.

Some of my most difficult moments have come when I have been made to wait. In these times, it's often the most fundamental of God's qualities that surprise me with peace. He is brimming with love for each of us. His compassion will not disappoint us. His faithfulness is endless.

Yet, though I feel the pent-up energy of knowing these wonderful truths about God, I still sense the pull of doubt on my heart, causing me to wonder if He will actually answer and provide for me. There is something about being stuck in a waiting pattern that makes His attributes feel just out of reach. It is easy to fall into discontentment, assuming we'll be waiting or in the wrong place forever.

If we are not cautious, that tug of doubt that comes in the weakness of waiting can build into resentment, disillusionment or despair. We may resent our calling or even our God.

How do we combat it? Trust and obey.

God shocked Abraham with provision, provided direction for Moses in miraculous ways and used Mary to birth the Savior of the world. Since creation, He has been doing remarkable things. He has brought generations of His people through strange and challenging times of waiting. He has been faithful innumerable times before and He will continue to be for you and me, regardless of the location or circumstances in which we find ourselves.

We don't know the future, but as we enter into a new year, let us be sustained and encouraged by the loving grace of the God who does.

"Because of the Lord's great love we are not consumed,
for his compassions never fail.
They are new every morning;
great is your faithfulness.
I say to myself, 'The Lord is my portion;
therefore I will wait for him.'"
Lamentations 3:22-24, NIV
Happy New Year!

Laura lives in Lancaster, Pennsylvania, where she freelances in various capacities, leads worship at her church and hangs with her adorably photogenic dog named Kimchi. She's well acquainted with the chaos of trying to determine what to do in life.
Laura went to Bible college, where she explored cross-cultural ministry through classes, conferences and lots of practical application. After college she went to grad school, taught, went to South Korea for a year, worked for Christar, then spent a good chunk of the last decade working with international students in high school and college in the U.S.
She would love to journey with you as you consider missions—because she's been there. Because reaching the nations is going to look different than it did in centuries past. And she wants you to be a part of it.