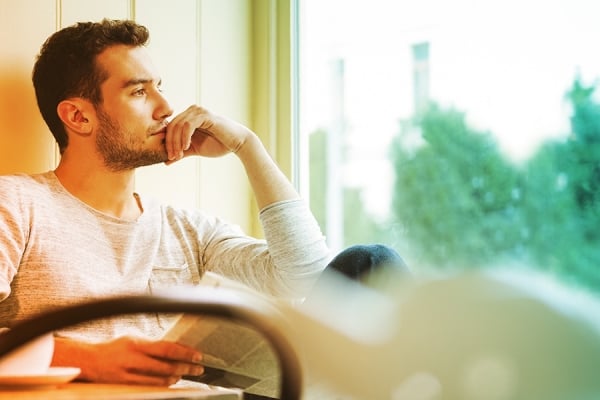 When We're Stuck, God Still Moves
Rarely are we thrilled to be stuck. I know I am not excited when I'm in the middle seat on a long flight, or I'm at a job I don't like, or I'm lost in the middle of nowhere. The word "stuck" reeks of idleness and complacency. It compels me to get out and do something productive, and to celebrate only after I've succeeded.
As we start a new academic year, we're beginning a new theme for these monthly letters. We'll explore how God uses our least-thrilling moments to teach us, refine us and enable us to love others. Can you imagine how He might work through your frustrating circumstances to amplify His purposes? If that seems a bit far-fetched, my hope is to challenge you as we look at stories from within the Christar community of God's faithfulness through and in spite of our "stuck-ness."
Nine months into 2020, I'm sure most of us would agree that this year hasn't quite gone according to our hopes or expectations. From COVID-19, protests and an uneasy political climate to wildfires and locust swarms, the majority of the year has felt like a slow free-fall into discouragement for many. To me, it seems like a good time to refocus on how, so often, God takes our struggles and turns them into triumph for His glory, even if that triumph seems drowned out by the loud roar of life's chaos. God's sovereignty isn't at stake even if it feels like our plans are falling apart. In fact, it is often in the midst of turmoil that His goodness and grace can shine the brightest through us.
What if God's vision for your season of stuck-ness is to speak truth and hope where there are lies and despair? What if His idea of provision is to pull us up out of the mire and give us no excuse not to credit Him as the reason for our hope? What if the experiences and circumstances we interpret with a sense of being stuck are actually God's refinement, lovingly enabling us to grow?
That's the thing, isn't it? We are never quite sure how God is orchestrating our lives, so we can never assume to know His plan. I see this as great news: Though His ways are too lofty to understand, we can be sure of His character. We know He is good, kind and gracious. Because we are certain of that, we can trust that the chapters in life that feel mundane, unimportant and stale are just as significant because God is in them and He is good.
I am confident that, regardless of how we feel in this present moment and despite our personal laundry list of frustrations about 2020 and about our lives, each of us can trust that God is working in our stuck moments. He is teaching us and growing us for His good purposes.
Whether COVID-19 kicked you off the mission field, forced you into online learning, stole your dream internship or caused you sickness, inconvenience or loss, the present is an opportunity. Throughout this school year, we will examine various ways in which you might feel stuck as you consider missions and explore strategies to fight against the discouragement that can be so quick to overwhelm us.
In this next year, I look forward to encouraging you all to see God's quiet and mysterious ways as you seek to seize opportunities He places before you. Even when you're not where you thought you'd be, God can redeem the day, refine us from within and use us to accomplish His purposes.
When we are stuck, God still moves. Praise Him for His goodness!

Laura lives in Lancaster, Pennsylvania, where she freelances in various capacities, leads worship at her church and hangs with her adorably photogenic dog named Kimchi. She's well acquainted with the chaos of trying to determine what to do in life.
Laura went to Bible college, where she explored cross-cultural ministry through classes, conferences and lots of practical application. After college she went to grad school, taught, went to South Korea for a year, worked for Christar, then spent a good chunk of the last decade working with international students in high school and college in the U.S.
She would love to journey with you as you consider missions—because she's been there. Because reaching the nations is going to look different than it did in centuries past. And she wants you to be a part of it.