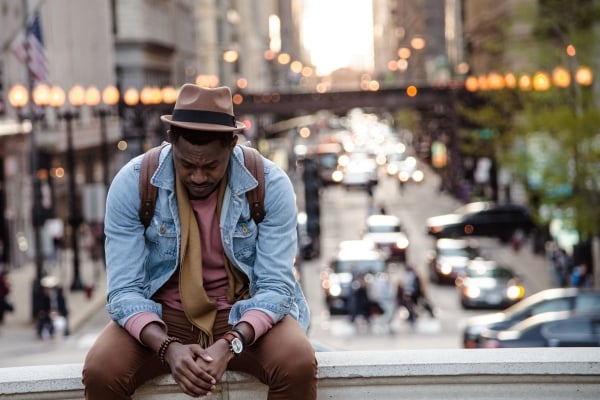 What If We Prayed the Dangerous Prayers?
Break us, oh God, with the things that break your heart.
Teach me patience, Lord.
I'll go anywhere you take me, God. I'll do anything you ask me to do.
I was a kid when I first heard of the concept of dangerous prayers. It was often discussed tongue-in-cheek, as in don't pray this if you don't want interruptions in your life. I was always a bit miffed by those warnings. I remember thinking, "Isn't that the point? Aren't we called to lives of learning and sacrifice if we choose to follow Jesus?"
Those Sunday school teachers and preachers weren't exactly wrong to caution us to be careful in what we pray. Dangerous prayers are, in fact, risky. But, that risk is exactly where God calls us. Our lives our not our own.
We may imagine the very worst when we predict how God will answer our prayers for patience, brokenness or increased faith. But we sometimes forget that God responds to our cries for growth as a loving Father who seeks our good even more than we do. We may know this intellectually, but when is the last time we sat in that truth and let it sink in beneath our skin?
More of your goodness, Father, less of our attempts to seek our own good.
When we ask, "Lord, give me patience," God is not giddy with an opportunity to torture us. He's rejoicing in our desire to become more like Him. He won't push us into traffic jams and give us rude waiters just to watch as we squirm. But He will give us opportunities to grow, which may in fact be standstills on the freeway or inconsiderate people. We are called to love, and the lessons of love are often learned when love isn't easy.
More of your love, Lord; less indignation over our inconveniences.
Our God is gracious and kind as He customizes our lessons of faith. If you ask Him to help you wait patiently, He will be good as He answers your prayers in exactly the best way. And if He sees fit to provide a lesson in what He knows you need to learn, be thankful for the opportunity, even though it won't always be comfortable or easy. We have no reason to fear God's work in our lives and so no prayer should scare us into silence.
"The Lord takes pleasure in those who fear him, in those who hope in his steadfast love." (Psalm 147:11 ESV)
Because we can trust God fully with our lives, we can be confident He will give us the best opportunities for growth and learning—even when our prayers feel dangerous. If we are willing to lean into His love, we can rest in His goodness. He delights in our desire to grow!
More of you, God, less of us.
Will you step out in faith and ask God to do whatever it takes to make you more like Him?
"He must increase, but I must decrease." (John 3:30, ESV)

Laura lives in Lancaster, Pennsylvania, where she freelances in various capacities, leads worship at her church and hangs with her adorably photogenic dog named Kimchi. She's well acquainted with the chaos of trying to determine what to do in life.
Laura went to Bible college, where she explored cross-cultural ministry through classes, conferences and lots of practical application. After college she went to grad school, taught, went to South Korea for a year, worked for Christar, then spent a good chunk of the last decade working with international students in high school and college in the U.S.
She would love to journey with you as you consider missions—because she's been there. Because reaching the nations is going to look different than it did in centuries past. And she wants you to be a part of it.