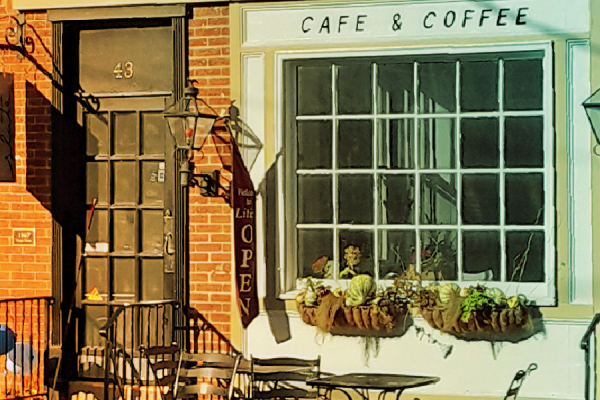 What Brings You Joy?
I did a wild thing last month. I bought a café. It's a legitimate coffee-brewing, sandwich-serving, real-life café. What you don't know about me is that I have dreamed of owning and operating a café since I was in college. And now—ahem—15 years later, after I had all but moved on from that dream, this happened. I'm a café owner. It's weird. I pinched myself as I wrote that.
God gifts His children with hopes and dreams, nurturing them to trust Him as their Giver of true joy.
Close your eyes for a minute and imagine doing something you love. What is that thing? Running? Writing? Meeting with friends over coffee? What brings you joy? This very thing could be our God's creative way to connect you with those He has called you to serve.
Buying this café is such a gigantic thrill because this dream is everything I've wanted; but it looks nothing like I imagined 15 years ago. That brings me such joy because I can feel God's delight in granting me my heart's desire in a way that was nothing like I expected. But walking this path right now brings in all those things that I love: coffee, conversation, serving the community. It's here in this answer to decades of prayer and longing that I'm finding great joy and seeing the glory of God here in His timing and goodness.
Wow. Our God delights in His children's joy. What is your joy?

Laura lives in Lancaster, Pennsylvania, where she freelances in various capacities, leads worship at her church and hangs with her adorably photogenic dog named Kimchi. She's well acquainted with the chaos of trying to determine what to do in life.
Laura went to Bible college, where she explored cross-cultural ministry through classes, conferences and lots of practical application. After college she went to grad school, taught, went to South Korea for a year, worked for Christar, then spent a good chunk of the last decade working with international students in high school and college in the U.S.
She would love to journey with you as you consider missions—because she's been there. Because reaching the nations is going to look different than it did in centuries past. And she wants you to be a part of it.