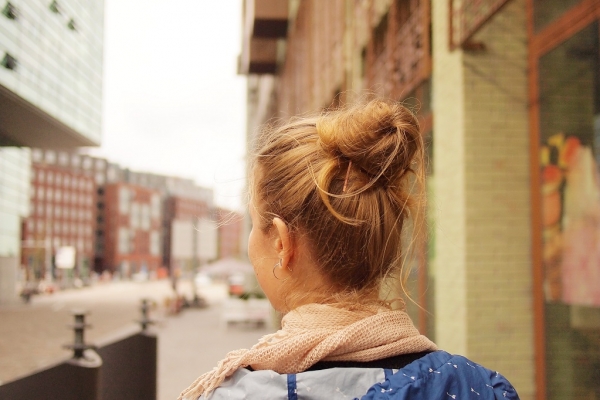 Surviving Your First Year in a New Culture: Top 10 Tips From Christar Workers
Culture shock, transition, identity crisis … however you label the experience, every cross-cultural worker goes through major highs and lows during their first year in a new culture. There's so much to learn—and so much to unlearn! We asked Christar workers around the world to share their time-tested tips for surviving and thriving during that first year. Here's what they said:
1. Expect the shock.
"Expect culture shock and culture fatigue to happen more than once," says one worker in South Asia. "It will creep up and surprise you when you least expect it!"
Lots of workers expressed that feeling disoriented and exhausted is normal. If you expect it, you'll be less likely to be derailed by it—and more ready to strategize for recovery.
2. Expect less.
"Lower your expectations!" recommends a worker in Southeast Asia. "Expect to feel like a preschooler. Don't be hard on yourself, and don't compare yourself to your teammates."
Expecting yourself to succeed, or even excel, at life in a new culture can lead to major disappointment. Expecting "efficiency" can do the same: "Your to-do list might have had 10 things on it to complete in a day in your home country. Now, getting a bill paid may be all you can accomplish in a day's work," shares a worker in the Middle East. "Set lower expectations."
3. Listen, listen, listen.
"Listen well to the people who live and serve there already. Take advantage of every opportunity to follow them in their daily walk of life and ministry," says a worker in Africa.
Don't just listen to teammates, though. Be slow to speak and eager to listen to the people all around you, and you'll uncover perspectives you'd otherwise miss.
"Culture is like an onion," explains a worker in the Middle East. "The longer you are in your host country, the more you will realize how deep the layers go. You'll learn that some of your first thoughts and impressions weren't true. There's always more to learn."
4. Have fun.
Workers around the world agree: A good sense of humor and the ability to relax are crucial.
"Allow yourself the freedom to be a tourist in the beginning!" says one worker in South Asia. "Enjoy your time and have fun."
5. Be brave.
"Embrace the chaos! Risk embarrassment. Be prepared to fail."
Over and over, the workers we heard from talked about being brave enough to take risks: "Most people are very forgiving," says a worker in the Middle East. "They would rather see you enjoy yourself, even if you make mistakes, than see you being so cautious that you won't try anything."
6. Don't underestimate the little things.
"Celebrate the little things—the baby steps of improvement, like a letter mailed or a bill paid," says a worker in East Asia.
Giving yourself grace, eating well and getting enough sleep: These "small" things can make a huge difference. "Get plenty of rest," multiple workers advise. "A nap can solve many problems."
7. Seek out life-giving rest.
"Find life-giving activities that put you out in your new culture without draining you," counsels one Christar worker. "Take a walk, buy groceries at an open market when you aren't in a hurry ... find ways to rest in your new host culture that are fun for you. Rest doesn't have to mean taking a break from your new home."
Most importantly, workers say, make time in the Scriptures and prayer a priority: "God and His Word don't change in the sea of transition. ... There is comfort, wisdom, stability and rest at His throne."
8. Get help.
"Have a prayer partner," many workers advise. "Someone you can cry with if you need to."
Trusting your new teammates and investing in your relationships with them will bear fruit for years to come.
9. Look for the good.
"Find something positive about your host country and culture to focus on. Tell people from your host culture what you appreciate and celebrate about their country," says a worker in the Middle East.
Don't let the hard times make you forget the preciousness of these moments, adds a worker in South Asia: "Take pictures and write stories of the things that stand out to you in the beginning. Record the things that you love about your host country. As time goes on, you may not see them as clearly."
10. Let go.
"Don't get sucked into social media tools that keep your focus on your home country and prevent you from being 'all in' in your host country. You need balance," says a worker in East Asia.
Accepting that you're not at home can bring real freedom, another worker shares: "Recognize that you will never be an 'insider.' … Find freedom in the knowledge that you will never fully blend in."
Whatever your experience during your first year in a new culture, there's always hope: "Don't assume that your first year will be indicative of your long-term successes and struggles," a worker in South Asia says. "Expect it to be more intense in every way!"
Interested in serving cross-culturally?
Christar offers short-term opportunities from two weeks to two years in length designed to help you discover what God's call might be for you. Check out our current opportunities open around the world.
Or sign up to receive our daily prayer requests for least-reached people to start serving through prayer today.