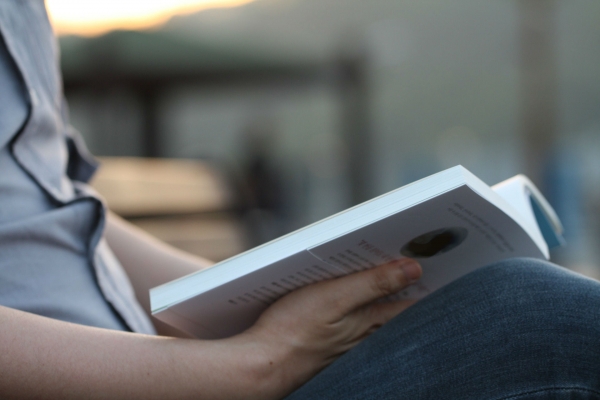 Stories That Challenge: Five Must-Read Books About Missionaries
Accounts of those who cross cultures for the sake of the gospel aren't just stories. They can also serve as challenges to trust, obey and invest our lives so that others can know the hope we've found in Christ. These five books are a great place to start if you're looking to be inspired by what God can do through the faithfulness of His followers and prompted to fully devote yourself to Him.
In 1956 five young men seeking to bring the gospel to the Auca people of Ecuador were killed by some of those they wanted to reach with the good news. This account, shared through the eyes of one of these men's widows, has become a classic that has inspired many to act in courageous obedience for the sake of Christ.
A Taste: "God is God. If He is God, He is worthy of my worship and my service. I will find rest nowhere but in His will, and that will is infinitely, immeasurably, unspeakably beyond my largest notions of what He is up to."
God's Smuggler
by Brother Andrew with Elizabeth and John Sherrill
This account of Brother Andrew's efforts to smuggle Bibles behind the Iron Curtain into Eastern Europe reads like a thriller while compellingly demonstrating the power of God. It's a story of faith amid great risk and that's both a page turner and a challenge to trust the Lord enough to obey even when the earthly consequences may be great.
A Taste: "The bigger the darkness, the easier it is to spot your little light."
This look at the life of "The Father of Modern Missions" is not only a biography but serves as a challenge to readers to abide in Christ. Written by Hudson Taylor's son and daughter-in-law, this book tells the story of the founder of the China Inland Mission while painting a picture of deep dependence on the Lord.
A Taste: "To him, the secret of overcoming lay in daily, hourly fellowship with God; and this, he found, could only be maintained by secret prayer and feeding upon the Word through which He reveals Himself to the waiting soul."
While missionaries in the Philippines, Gracia Burnham and her husband, Martin, were kidnapped by terrorists and spent 13 months as hostages in the Philippine jungle. On June 7, 2002 their captivity ended in a violent rescue that left Martin dead and Gracia wounded. This account of their captivity honestly conveys their inner struggles while leaving readers with a sense of hope.
A Taste: "We learned that the fruit of the Spirit could not be drummed up by ourselves. We couldn't force joyfulness or loving action or a peaceful mind. The Holy Spirit had to grow those things within us."
At just 33 years old, American teacher Jeremiah Small was shot by one of his students in his classroom in Iraq. This collection of emails written by Jeremiah to his family, friends and supporters provides a window into his spiritual life and a challenge to pursue God and live for His purposes.
A Taste: "Even the things that don't feel good are good, because [God] has purposed them and will work ALL things for good."