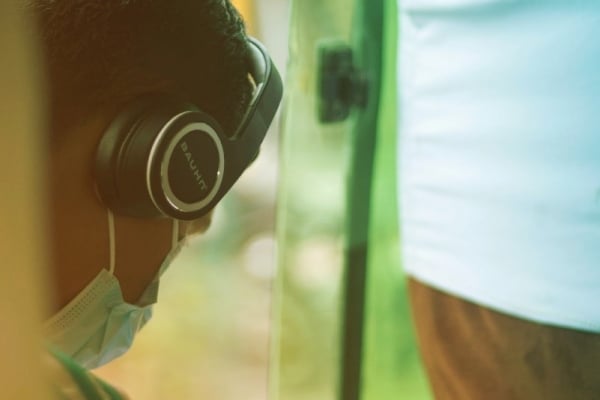 Speaking Kindness and Breathing Grace in the Midst of a Pandemic
This week has been surreal with unprecedented closures and government mandates. If I'm being honest, I am overwhelmed. It seems as though our world has tipped on its side and we are all scurrying to find new footing. It is unsettling and scary. The world is overwhelmed.
How do we speak the hope we know into this world of fear? We speak it gently, over the running water of sinks as the world collectively washes its hands. We speak it kindly, because this week has reminded the world that none of us know what tomorrow brings. As our schools and churches are closed, our sports are canceled, our entertainment venues are shut down and our families are quarantined, we are reduced to acknowledge how abruptly our lives can change. But unlike those who have no hope, we are not afraid to die.
I challenge you to pay attention to the anxiety and fear that bounces around in your mind as this pandemic alters your life. Talk to Jesus about your fears, dive into the Scriptures, pray like crazy. Take time to be still; don't just bury yourself in video streaming and social media scrolling. Be intentionally kind. Text your friends; have undistracted conversations. Be present with others even as you are social distancing. Send postcards. We are in a strange moment, but you can fully trust God in it.

"And I am convinced that nothing can ever separate us from God's love. Neither death nor life, neither angels nor demons, neither our fears for today nor our worries about tomorrow—not even the powers of hell can separate us from God's love." (Romans 8:38 NLT)
Peace to each of you,



Laura lives in Lancaster, Pennsylvania, where she freelances in various capacities, leads worship at her church and hangs with her adorably photogenic dog named Kimchi. She's well acquainted with the chaos of trying to determine what to do in life.
Laura went to Bible college, where she explored cross-cultural ministry through classes, conferences and lots of practical application. After college she went to grad school, taught, went to South Korea for a year, worked for Christar, then spent a good chunk of the last decade working with international students in high school and college in the U.S.
She would love to journey with you as you consider missions—because she's been there. Because reaching the nations is going to look different than it did in centuries past. And she wants you to be a part of it.