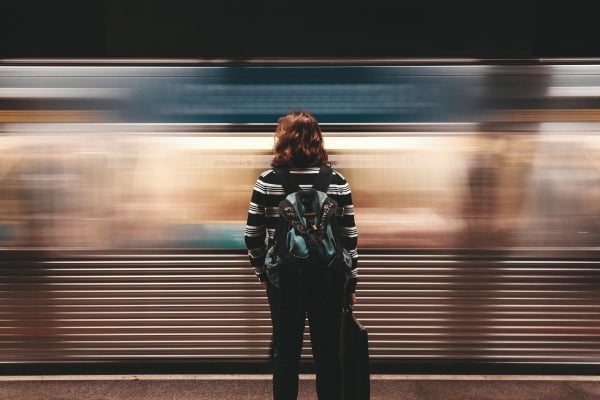 Receiving Broken Workers
As those who support cross-cultural workers, we have the joy of celebrating with them in their successes and rejoicing when they are thriving on the field. They often inspire us to lean more closely on the Lord. But, supporting them entails sharing in their struggles and sorrows as well.
What if tragedy hits them? What if a worker fails miserably, not just in their work, but also in their walk with the Lord? What if something terrible happens to them or even in them? And, what if that something forces them to leave the field?
Most workers, whether celebrating incredible triumphs or feeling like failures, will eventually return to their sending country. These workers will be, at the very least, disoriented and in need of time and space to process their experiences. But some will also be facing heartbreak, shame or devastating loss.
We cannot, as the people who celebrated their departure for the field, sugarcoat the pain of their return. We cannot act as though their struggle is an inconvenience to us. We sent them. We must be caring and helpful as they return—regardless of why they are back.
Do you, as their sending churches, understand how to help them sort out the tension of being "struck down but not destroyed"? Do we, as their supporters, comprehend the heaviness of this juxtaposition? Do we understand how to be present with them in their pain?
Some workers will come off the field in retirement, but will be returning to a culture that know longer feels like theirs and no longer fits or understands them as they straddle between two very different places and feel unsettled in both.
Some will come off the field prematurely because of the tragic death of a child or spouse or due to a devastating illness.
Some will come off the field as the result of spiritual failure, grave sin or a tortured conscience. Others will leave as a result of another's sin.
All return in need of the support of the Body of Christ.
The bodies of believers that send those workers out with fresh faces and optimism must be equally prepared to receive them when they return broken with tear-stained faces. We must be ready so that, rather than being surprised and passive, we can proactively reach out in compassion, with the spiritual and practical support they need.
The church often struggles to help people process disappointment, grief and shame. So how do we, the receivers of these returning workers, learn to better support those we have been called to send when they come back to us in need of healing and help?
Don't ignore them. Don't hurry them to healing. Don't silence them.
Returning workers may need counseling or medical care. They might need assistance with the practical aspects of moving back to their sending country such as finding a vehicle or settling in to a new home. But, they will certainly need a listening ear.
They will be coming back unexpectedly for a plethora of heartbreaking reasons. We must be ready to remind them they are loved and forgiven.
Participate by Praying:
Ask God to give you and your church wisdom and compassion in welcoming returning workers.
Pray for peace and comfort for workers ­­­­­­­­­returning sooner than expected.