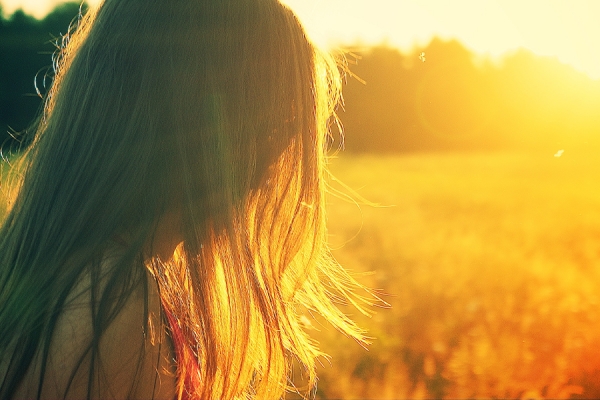 Not Alone: Mental Illness and Biblical Truth
Okay, let's get real. According to the National Alliance on Mental Illness, about one in five adults will struggle with a diagnosable mental disorder at some point in a given year. In light of this statistic, we can assume there are more than a few current and future cross-cultural workers dealing with some kind of mental illness. And, even if that's not you or you don't know anyone in that boat, I can assure you that depression and other mental illnesses are common and valid struggles and can contribute to feeling stuck.
Unfortunately, there is still a well-engrained stigma about mental illness in many Christian circles, and this prevents many of us from opening up about our struggles and even from seeking help. Be honest: If you knew that a cross-cultural worker deals with anxiety, would that give you pause about supporting them? Is there something deep down in our Christian psyche that has convinced us that our spiritual worth is lessened if we have been diagnosed with a mental disorder?
Staying silent about mental health within the Church only perpetuates this stigma. So, I'll go first: I struggle with depression and take antidepressants. I think I've probably struggled with my mental health since college but just got medical help a few years back. In the midst of this challenge, I praise God that we have a sympathetic high priest in Christ who experienced pain and understands suffering. I'm thankful we worship a Savior who offers us healing and hope in the midst of our struggles.
At Christar, assessing mental health is part of the application process for workers. There are some situations in which an illness—mental or physical—could make it difficult to function on the field and overseas ministry may not be advised; but mental illnesses are never grounds for disqualification in and of themselves. In fact, sometimes, mental health struggles can help workers who deal with them better relate to those they are seeking to reach. I know my own personal challenges have helped me grow more compassionate and sympathetic toward the needs and struggles of others.
Mental health is a gigantic issue and I cannot pretend to cover it in a few paragraphs. Even if it's not affecting you, it's very possible that friends, family or one of your future team members deal with mental illness. In light of that, I want to remind us all of some biblical truths.
Isaiah described the Messiah's mission to "bind up the brokenhearted" (Isaiah 61:1), and we have a role in that healing. Our heart for the broken and weary can carry us to faraway places, but we are also called to minister to those who are hurting here and now. If your mind feels damaged or you think you're unlikely to be of much spiritual good to others, remember Christ's mission to bring healing and hope—for you and for those you long to serve.
Romans 8:26 says, "Likewise the Spirit helps us in our weakness. For we do not know what to pray for as we ought, but the Spirit himself intercedes for us with groanings too deep for words." If you struggle with mental health challenges, you can cling to this promise in your lowest moments. The Spirit of God is interceding for you!
"Why are you cast down, O my soul, and why are you in turmoil within me? Hope in God; for I shall again praise him" (Psalm 42:5). God has been and will continue to be faithful. The hope you can cling to in your darkest moments is the same hope you can tell others about. If you have experienced the cast-down pit of despair, imagine how your story will speak to those who crave that same hope.
In this month of COVID Christmas, chances are that depression, anxiety and other struggles are nearby even if you don't typically struggle with your mental health. As wonderful as this time of year can be with all the warm, fuzzy experiences, with soft slippers and nostalgia, the holiday season can also be a time when sadness, anxiety and other struggles come out to bite. Add the complications of a pandemic to the mix, and a lot of us are feeling more than just the Christmas spirit this December.
Whether you're struggling deeply right now or holding up pretty well, now is a good time to learn about mental illness so you can understand what you or those around you might be facing. It's also an excellent time to invest in your own mental health and gain a better grasp of what helps you. For me, as I've wrestled with depression, I've probably read the Psalms a thousand times. I also meet with a therapist, I confide in friends wrestling with similar challenges and I work to not be alone in the gloom.
This is my hope for you too: that you will not be alone in your struggle. If you are feeling stuck in depression or another mental health issue, be sure to talk to and find help from someone you can trust.
You are loved by a God who sees you and loves you exactly as you are. As we near the end of a strange year, I'm so thankful to be on this journey with all of you.

Laura lives in Lancaster, Pennsylvania, where she freelances in various capacities, leads worship at her church and hangs with her adorably photogenic dog named Kimchi. She's well acquainted with the chaos of trying to determine what to do in life.
Laura went to Bible college, where she explored cross-cultural ministry through classes, conferences and lots of practical application. After college she went to grad school, taught, went to South Korea for a year, worked for Christar, then spent a good chunk of the last decade working with international students in high school and college in the U.S.
She would love to journey with you as you consider missions—because she's been there. Because reaching the nations is going to look different than it did in centuries past. And she wants you to be a part of it.