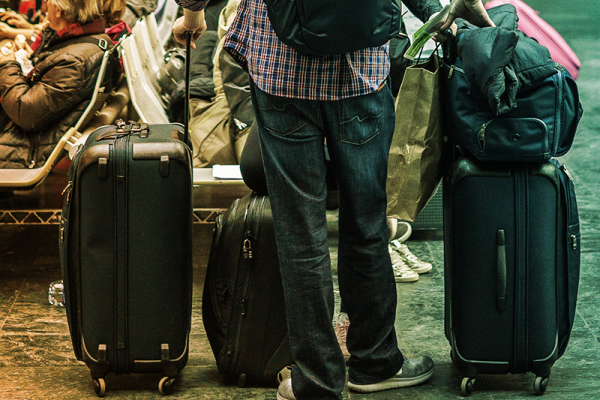 I'm Dreading _______
Over the last year, I've been writing these monthly letters to an audience I've never met, but for whom I care deeply. I can't say for sure, but I assume I understand where you are in this waiting, questioning, curious time because I was there not too many years ago.
Even if you are looking forward to the adventure of demonstrating the love of God to those who have never heard, you may be dreading the process of getting there.
Plenty of people, even if they don't admit it, approach this phase with some level of fear. You too? I'm not shocked.
Some of you are dreading what you will be asked to leave behind if you choose to go to the mission field. Maybe it's the comfort of air conditioning or having your family close by or your daily routines.
Some of you are dreading what you will be asked to face: the feelings of inadequacy that come standard in language learning or real risks of political turmoil or the loneliness and isolation that can come with a new culture.
Some of you are dreading the process of getting to the field: finding enough people to support you or preparing yourself mentally to leave or convincing everyone in your life that this is what you want to do (while possibly dealing with moments of doubt in your own mind).
So then, my parting words for this year of walking with you: Trust God and ask Him to be exactly what you need to live the life He is calling you to. No one ever wished for less faith, hope or love. Ask Him for an abundance of those things and then abide in Him, allowing Him to lead you.
As you go, may your fear and dread melt away and His grace transform pain or fear into fruitful labor and worship! Because really, that's what we're about: cultivating Christ-honoring transformation. People coming face to face with the gospel. Faith taking root. Worship overflowing in lives and communities. But transformation is a two-way street. That should be happening in your heart as well. And that shouldn't be something to dread.
God is faithful to prepare you for the tasks He will give you. So, are you ready to take the next step?
I'll see you next month. Same time, same place.

Laura lives in Lancaster, Pennsylvania, where she freelances in various capacities, leads worship at her church and hangs with her adorably photogenic dog named Kimchi. She's well acquainted with the chaos of trying to determine what to do in life.
Laura went to Bible college, where she explored cross-cultural ministry through classes, conferences and lots of practical application. After college she went to grad school, taught, went to South Korea for a year, worked for Christar, then spent a good chunk of the last decade working with international students in high school and college in the U.S.
She would love to journey with you as you consider missions—because she's been there. Because reaching the nations is going to look different than it did in centuries past. And she wants you to be a part of it.