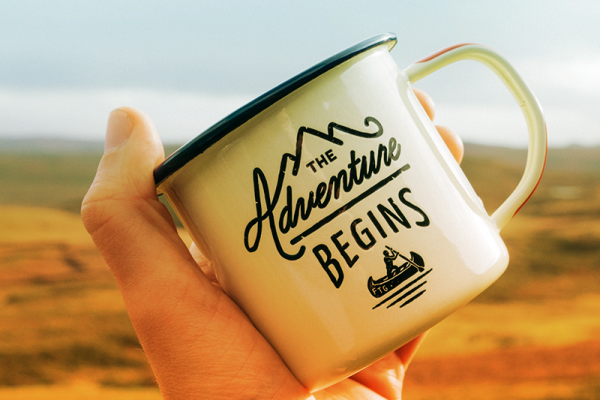 Home for the Summer?
If you're interested in cross-cultural ministry and you've got some time on your hands, consider doing one or two of these things on the list below to prepare for future service and make your summer more eternally meaningful now!
1. Host an international student for a week.
See if your parents would consider hosting a student if you are willing to take on some of the effort. What's the payoff? The cross-cultural EXPERIENCE comes to your home! You live alongside someone with a different worldview, different language and different dreams. Ask questions, learn what they believe and where they find hope, and have an opportunity to share your own hope for eternity!
2. Push beyond your comfort zone.
Is there a refugee ministry or English tutoring program in your town where you could volunteer a few hours a week? Volunteering within another culture will stretch you. You'll practice humility, patience and how to be a learner yourself. When you do get to move overseas, you'll be pushed out of your comfort zone more than just a few hours a week. Consider this a chance to test the waters and see how your heart responds while serving someone else in a life-changing way.
3. Feed yourself by cooking different international foods with friends.
Can you gather a few friends who are around this summer and do a weekly meet-up over fun global cuisine? While you're at it, learn a few things about the culture of your dinner or discuss current affairs from that place. Expanding your mind and your palate is crucial to adjusting to another culture.
4. Read a book or two.
I know, it's summer and your brain is exhausted. But, there are tons of great books out there about current trends in missions and biographies about missionaries. Read up and get inspired. Your future self will thank you for putting in the effort.
5. Develop an eye for seeing needs around you.
Look around your parents' house. Do the dishes, take the dog for a walk, fold the laundry, vacuum. Even if it's not "your job." Even if you didn't dirty the dish. One of the easiest ways to prepare for cross-cultural service in the future is to develop your servant's heart now.
Don't waste this summer. Make a plan, develop some goals, get inspired, find some accountability and put those ideas into action! The efforts you make now to grow in your faith and learn spiritual disciplines will have a great impact on your future service (and eternity!)

Laura lives in Lancaster, Pennsylvania, where she freelances in various capacities, leads worship at her church and hangs with her adorably photogenic dog named Kimchi. She's well acquainted with the chaos of trying to determine what to do in life.
Laura went to Bible college, where she explored cross-cultural ministry through classes, conferences and lots of practical application. After college she went to grad school, taught, went to South Korea for a year, worked for Christar, then spent a good chunk of the last decade working with international students in high school and college in the U.S.
She would love to journey with you as you consider missions—because she's been there. Because reaching the nations is going to look different than it did in centuries past. And she wants you to be a part of it.