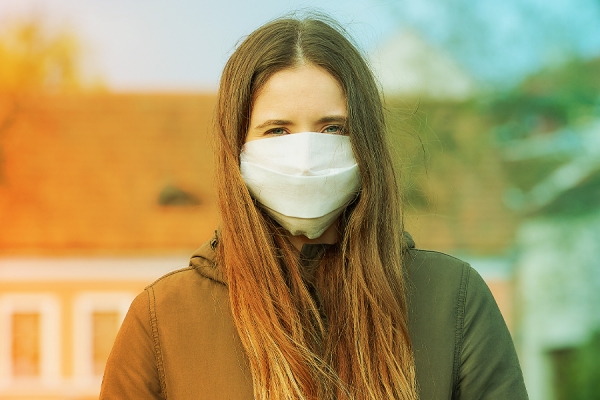 His Power In and Through Our Weakness
This past month was rough. Although I'm generally a healthy person, I started feeling ill in mid-December. The pain and fatigue were relentless, making it nearly impossible to get anything important done. Nothing went as planned for five weeks. My limited energy was used up visiting doctors for tests as they tried to determine the cause. Thankfully I've mostly recovered over the past week, but I feel like I wasted more than a month of my life lying on the couch.
It's annoying to be held back. I've got a lengthy to-do list, a business to run, a home to manage, a dog to walk and relationships to maintain. I do not have time to stop—which, when I say it aloud, seems misaligned with the Lord's command to "Be still and know that I am God" (Psalm 46:10). In fact, as behind as I am on my to-do list and cleaning my house, I thankful that the past month of sickness granted me an opportunity to cut out the noise. Though the pain was unpleasant, God brought peace and perspective in the midst of it.
I know that my sickness pales in comparison to what many people face with chronic illnesses and long-term health struggles. My medical issues are not even remotely worthy of the sympathies so many deserve.
Some of you have been stuck, temporarily or permanently, in a full stop because of your health. Physical challenges are hard enough in and of themselves, but it can be especially difficult when illness or injury is keeping you off the mission field. We can be tempted to ask why our God, the Great Physician, would ever choose not to cure the medical struggles of one of His children eager to serve or allow sickness to send a worker off the field, away from his or her calling.
So often we lament that the Lord does things differently than we think He should. Though we know we're not able to see the big picture, it's hard to comprehend why He would allow things to happen that seemingly reduce the reach of His love to the least-reached.

But God is still moving, and we don't need to understand all of the "whys" to trust in this truth. Though we are prone to sickness and weakness, we can trust that He continues to work through us. We are flawed, imperfect and unworthy, and yet our Heavenly Father uses us to share His love with others.
This is a beautiful picture of Christ's redemption. Even as our bodies let us down, we can rejoice that His ability to use us isn't bound by our physical limitations—and sometimes, He works not only despite our physical setbacks and shortcomings but through them.
Paul writes about this in 2 Corinthians 12:9: "But [the Lord] said to me, 'My grace is sufficient for you, for my power is made perfect in weakness.' Therefore I will boast all the more gladly about my weaknesses, so that Christ's power may rest on me."
Our weaknesses are opportunities for God's glory to shine. Yes, they are painful. And it can be hard to believe that His plans might be entirely different from your dreams and expectations. Maybe you saw yourself serving in the Far East, but God saw you in Iowa. You imagined you would be teaching English among the least-reached until retirement, yet God has you writing curriculum so that others may teach.
I don't know how your physical wellbeing has let you down, but I do know that Christ's power is perfected in your weakness. Your calling does not end when you switch gears. As heartbreaking as it can be to see a dream fall through because of illness, we can find comfort in knowing that our God is not confined by our small dreams. He will use us in unimaginable ways to share His love with those who have yet to hear—in spite of and through our frailties.



Laura lives in Lancaster, Pennsylvania, where she freelances in various capacities, leads worship at her church and hangs with her adorably photogenic dog named Kimchi. She's well acquainted with the chaos of trying to determine what to do in life.
Laura went to Bible college, where she explored cross-cultural ministry through classes, conferences and lots of practical application. After college she went to grad school, taught, went to South Korea for a year, worked for Christar, then spent a good chunk of the last decade working with international students in high school and college in the U.S.
She would love to journey with you as you consider missions—because she's been there. Because reaching the nations is going to look different than it did in centuries past. And she wants you to be a part of it.