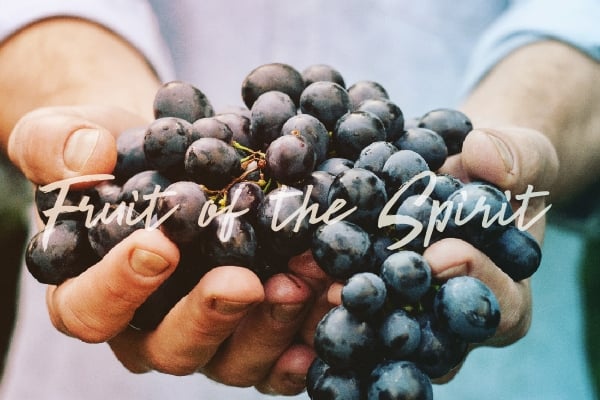 Fruitful Beginnings
How's your year been so far? How are you growing? Are you growing?
This kicks off a new round of these letters from me to y'all. I'm excited for this chance to connect with you each month as we look at the well-known fruits of the Spirit through the lens of missions. "But the fruit of the Spirit is love, joy, peace, patience, kindness, goodness, faithfulness, gentleness, self-control; against such things there is no law." (Galatians 5:22-23 ESV)
We all have this in common: None of us is spiritually perfect. Fear, brokenness and insecurity haunt us all in our customized ways. But do you believe that who you are now is who you will be on the field? Who do you want to be when you actually reach the field? Do you believe God longs for you to grow, learn and increase in faith? How are you cultivating the fruit of the Spirit in your life?
Here's something you should know about me: I want to be okay with sitting in the awkwardness of imperfection for the sake of growing in faith. I'd rather ask fellow believers probing questions than hear about yet another saint falling away because no one held him or her accountable. I want to challenge and support you through this next year regardless of where you land in your journey to the field.
"Not all mission agencies tell you the nitty-gritty things about going to the mission field. The Laura Letters have helped me sift through some uncertainties and vulnerabilities I've experienced in not only desperately wanting to go on missions, but also learning to invest my time well right here, right now." – reader of last year's Laura Letters
So, be honest. Are you just winging it with spiritual growth, hoping God's grace sufficiently covers you? We are no better than those who have lost their way. We have the choice to cultivate the fruit of the Spirit so that we are not prone to wander.
What keeps you and me from falling into depravity and sin is, by God's grace, pursuing fervent growth in our love, joy, peace, patience, kindness, goodness, faithfulness, gentleness and self-control. If we are running after these qualities, we will find ourselves in a different story.
This will be my prayer for you this year: that you will be women and men filled with grace, chasing after growth in your lives, and that those qualities will shape you in whichever story God has for you.

Laura lives in Lancaster, Pennsylvania, where she freelances in various capacities, leads worship at her church and hangs with her adorably photogenic dog named Kimchi. She's well acquainted with the chaos of trying to determine what to do in life.
Laura went to Bible college, where she explored cross-cultural ministry through classes, conferences and lots of practical application. After college she went to grad school, taught, went to South Korea for a year, worked for Christar, then spent a good chunk of the last decade working with international students in high school and college in the U.S.
She would love to journey with you as you consider missions—because she's been there. Because reaching the nations is going to look different than it did in centuries past. And she wants you to be a part of it.