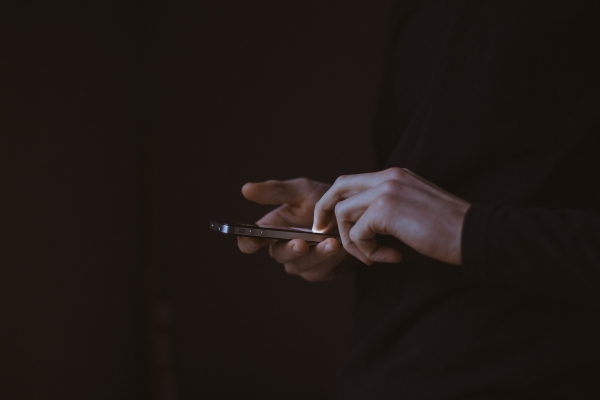 Five Ways to Make Prayer for the Least-reached Part of Your Daily Routine
When it comes to prayer, Christians often have grand intentions to pray often and fervently. Yet, many of us struggle to pray as much as we would like to. Don't be discouraged; don't assume you are destined to fail at prayer. Read on to learn practical ways you can incorporate prayer into your daily life.
Use everyday patterns as reminders.
Our lives have a lot of routine and redundancy. We make coffee, we drive routes to school or work, we wipe counters, we make beds. All this routine can be quite boring, but it's also an opportunity to remind ourselves to pray specific, consistent prayers. Think of something you do every day and assign a prayer need to it. Perhaps you commit to lift up the work God is doing among the least-reached in Spain every morning as the school bus pulls away. Or, each time you refill your coffee, you remember to pray for God's work through business as missions initiatives in Central Asia. Whether it's brushing your teeth or passing a certain road sign each day on your commute, if you work to associate certain routines with specific requests, you will find that prayer becomes a pattern.
Use your technology to your advantage.
For most of us, technology has seeped into every aspect of our lives. Imagine how many places you could build in reminders to pray for the least-reached. When your phone alarm goes off each morning, add a note that reminds you of a specific request for the least-reached. Set up a recurring daily calendar event that sends a reminder to your phone or computer each day at a time when you know you'll have a few minutes to pray.
Turn your "likes" into cues for prayer.
Are you following any workers on Facebook? Are you connected on social media to organizations that are working to reach the least-reached? If a worker posts or blogs about a language blunder at the store, turn that into a reminder to pray for them as they learn a new language. If an organization posts an update, don't just like it, pray about it at that moment. Not all workers are on social media, but you can follow the organizations and workers who are and keep informed about needs. Use social media as a powerful tool to remind you to bring their requests to God.
Educate yourself and know your resources.
Knowledge is power! If you want to pray intelligently and with conviction, it helps to have some specifics. Do you know how workers in the Far East are seeking to communicate the gospel in culturally relevant ways? Are you informed about the political climate in North Africa? Whether you're supporting a worker in Japan or the Netherlands, keep up with the news in that country so you better understand how to pray for that worker. If you're burdened for a specific least-reached people group, stay aware about current events that influence that group and the workers who live there. Christar has a ton of resources that can help you pray in an informed way.
Remember God's promises.
Take a few minutes and read some stories about how God has answered prayers and worked in the past. Praise Him for those demonstrations of His love and faithfulness! If you believe He is the same God today (which He is!), be encouraged, knowing He is working and drawing hearts to Him. Post a verse by your desk or in your home that reminds you of the faithfulness of God. When you see that verse, thank the Lord for how He is working to pull the hearts of the least-reached toward Him, and ask Him to increase your burden for the them.
Be encouraged, knowing God longs for us to connect with Him through prayer! Since we are confident in His desire for the least-reached to come to know Him, we can be confident that if our hearts long to pray consistently and we seek to grow in this area, we can learn how to improve our habits of prayer for those with few opportunities to hear the gospel.
"The steadfast love of the LORD never ceases; his mercies never come to an end; they are new every morning; great is your faithfulness." Lamentations 3:22-23