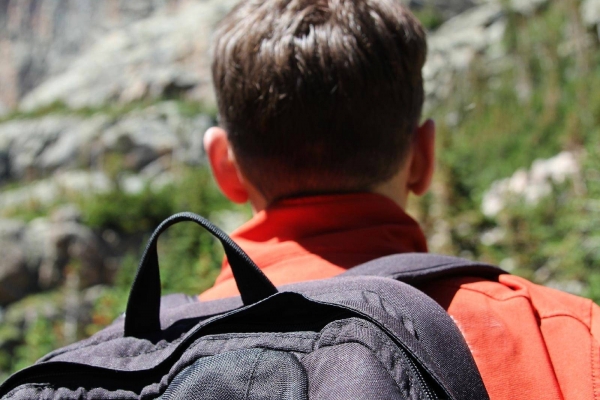 Five Reasons to Consider a Short-term Opportunity
Are you thinking about serving among the least-reached? Christar short-term opportunities give you a chance to serve alongside long-term workers in least-reached communities and get a taste of what ministry in these communities is really like. Check out these five reasons to consider serving short term with Christar.
1. You'll be prepared to persevere.
"Although my first short-term trip to the Middle East was challenging, the training I received from the Christar home office gave me confidence and the skills necessary to persevere. It was also encouraging to know that the Christar staff was praying for me!" Kaitlyn*, worker among Kurds
"The training that Christar gives is very informative and useful. I enjoyed how every member of the office took part in the training and how much time they invested into our lives!" Joshua, former short-termer to the Middle East
2. You'll build relationships and focus on prayer.
"God directed me to work with Christar for my short term-trip, and I couldn't be more blessed by them. The relationships I've developed with many of the workers and the truly high value they place on prayer is incredible. And they continue to work alongside of me and encourage me, and pray for me as I prepare to go long term." Jeremy, former short-termer to the Middle East
"I went short-term with Christar when I needed to do an English teaching Internship for college. I chose them because they were so intentional about keeping up a relationship with me. … I felt like I was a part of a family during that summer." Sandra, former short-term to the Middle East
"The value on relationships and prayer I experienced during my short-term trip are what ultimately drew me back to Christar for long-term service." Terry, appointee preparing to serve in the Middle East
3. You won't face challenges alone.
"Going overseas can be challenging. Christar knew the challenges I would face when I got to the field, and they were with me every step of the way!" Daniel, appointee preparing to serve in Central Asia
4. You'll get a taste of what ministry in a least-reached community is really like.
"The Christar team I was a part of didn't just give me a 'short-term trip'; they allowed me to be a part of their team, so I could get a taste of what it would be like to serve long term! Now it feels natural for me to go back and join them next year! Christar connected me with the people who were already involved in doing the things I really cared about in India." Grace, former short-termer to South Asia
5. We'll help you learn about the needs of the least-reached firsthand.
"My short-term trip made me realize that people aren't just statistics on a map, but people who truly don't know the one true God." Jessie, appointee preparing to serve among Muslims