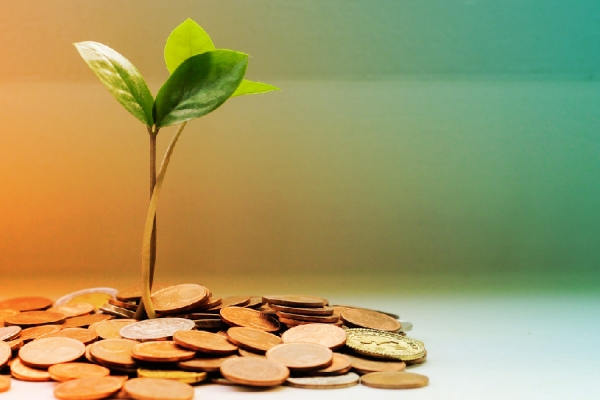 Financial Fears and Our Faithful God
Money. Most of us have a complicated relationship with it. We would likely be happy with more of it, but realize it can cause issues if we hold it too closely. If you're preparing to go on the mission field, it's highly probable that money is often on your mind and is a cause for stress or concern.
If you're in the midst of building a support team, you may feel awkward trying to convince people that supporting you financially is a tangible way they can participate in bringing the gospel to the least-reached. If you have a college degree, you may be working to pay off debt and worried it will delay your arrival on the field. There is plenty to talk about in the realm of finances and missions, and a lot of it can be uncomfortable to talk about.
Let's talk about it anyway.
First, as Christians we acknowledge that God is our provider. We can point to numerous places in Scripture where He promises to meet our needs. For example, Matthew 6:25-26 tells us,
"Therefore I tell you, do not be anxious about your life, what you will eat or what you will drink, nor about your body, what you will put on. Is not life more than food, and the body more than clothing? Look at the birds of the air: they neither sow nor reap nor gather into barns, and yet your heavenly Father feeds them. Are you not of more value than they?"
(Matthew 6:25-26 ESV)
God's care for His children is undeniable, yet in a moment of need, it can be hard to see through the uncertainty. We know in our heads that God will provide, but waiting for His provision can be excruciating. And, if you are working hard to raise the support you need to get onto the field, it can be difficult to understand why you are stuck
here
when you want so badly to be
there
.
Even if we can mentally grasp the benefits of waiting and learning to trust, it is a challenge to move at the pace of God when we don't fully understand the mind and will of God. But we can miss out on how He wants to work in and through us if we are too eager to act on our own and don't wait for His timing.
And then there's the issue of our shifting standards for contentment. I was driving a 19-year-old car around when I bought a brand new one in 2015. It was fancy, which made me feel fancy. It was also a shock to drive something with technology from this century.
I talked to my older brother that week and he said, "Don't forget that new car smell because it will smell like any other car soon enough." Five years later, I don't remember that aroma. I'm embarrassed to admit that my vehicle feels a little dated to me. I used to pride myself in driving an old car as a badge of simplicity, and now I long for the luxury air-conditioned seats and heated steering wheels of the newest models. It's easy to shift my perspective of what I need. I do not need a new car. My car is completely fine. But it is so easy to long for that new car smell again.
My contentedness is so deeply linked to my perception of God's provision, which may or may not be in alignment with my reliance on Him and my belief that He knows what is best for me. It's only when we see our wants and needs through the lens of His promises that we can be satisfied and at peace with what He sees fit to give us.
Fear about finances—and countless other things—has the potential to paralyze us and shove us into deep discouragement. Yet, though lack of money could cripple us, the truth found in God's Word keeps us from anxiety and gently reminds us to trust in Him and His amazing grace.
Calling to mind God's promises is our defense against fear. Remind yourself that the Lord is good and that He provides through the generosity of His people. Maintain an attitude of contentment and gratitude as you wait for Him. And, when you receive what you need, recognize the kindness He demonstrates.
Perhaps nothing in our faith walk brings us to a deeper level of faith in God quite like relying on Him to provide for our needs. Remember the truth of Matthew 6, "Are you not of more value … ?" God sees us as worthy of His investment. Waiting for His provision may feel like being stuck, but it is a mighty reminder that we are of great worth in His sight.



The issue of finances and raising support can keep some would-be workers off the field. The thought of asking others for money may be too daunting, and college debt can add to the stress. So many of us worked hard for degrees and now feel weighed down by the burden.

Christar's website has some helpful resources addressing money and missions, and you may find this one encouraging. In addition, organizations such as The Go Fund focus on alleviating the stress of debt that inhibits many potential workers from pursuing ministry among the least-reached. And Christar's Clearing the Path Scholarship Fund seeks to help workers reach the field by providing subsidized internships and focused scholarships.

Laura lives in Lancaster, Pennsylvania, where she freelances in various capacities, leads worship at her church and hangs with her adorably photogenic dog named Kimchi. She's well acquainted with the chaos of trying to determine what to do in life.
Laura went to Bible college, where she explored cross-cultural ministry through classes, conferences and lots of practical application. After college she went to grad school, taught, went to South Korea for a year, worked for Christar, then spent a good chunk of the last decade working with international students in high school and college in the U.S.
She would love to journey with you as you consider missions—because she's been there. Because reaching the nations is going to look different than it did in centuries past. And she wants you to be a part of it.