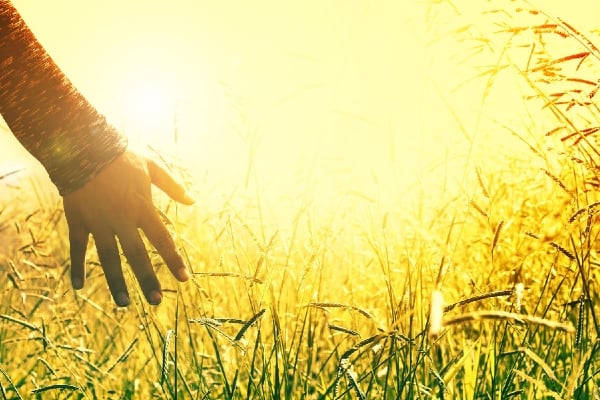 Craving Peace
A lot of people come in and out of my home. I rent out a room on Airbnb and have friends living in two other spare rooms. A community group from my church meets in my living room each week. I have a reputation for hosting big gatherings. Neighbor kids frequently show up to say hi to my dog and check on my snack supply. It's an active front door.
I like humans. It's possible that my tolerance for this "revolving door" life is higher than most. But we all live in this dizziness, yearning to be still.
Everyone craves peace. We've got a world filled with anxious, skeptical, weary people. Peace is defined as a freedom from disturbance. There are times we all long for that. And frankly, it's a safe assumption to say you've got a slew of people rotating in and out of your life on a daily basis who also long for an undisturbed calm—your baristas, classmates, coworkers. As you look toward bringing a message of peace to people in countries and cultures far away, embrace your opportunity to speak peace into your everyday encounters now. On every continent, people hunger for peace.
You have peace through Jesus. Your life (and home) doesn't have to be empty to be emanating peace. In a stress-filled world, you can invite your circle of people to find relief from chaos through a relationship with Christ.
Some people will be open to it, others will not. Pray for people you know without peace. Ask for opportunities to share the reason for your peace. Use the Christmas season to open up conversations that point your people to peace through Christ. Yes, it can be terrifying, but this is the season to embody the peace the life of Jesus brings.
Merry Christmas!

Laura lives in Lancaster, Pennsylvania, where she freelances in various capacities, leads worship at her church and hangs with her adorably photogenic dog named Kimchi. She's well acquainted with the chaos of trying to determine what to do in life.
Laura went to Bible college, where she explored cross-cultural ministry through classes, conferences and lots of practical application. After college she went to grad school, taught, went to South Korea for a year, worked for Christar, then spent a good chunk of the last decade working with international students in high school and college in the U.S.
She would love to journey with you as you consider missions—because she's been there. Because reaching the nations is going to look different than it did in centuries past. And she wants you to be a part of it.