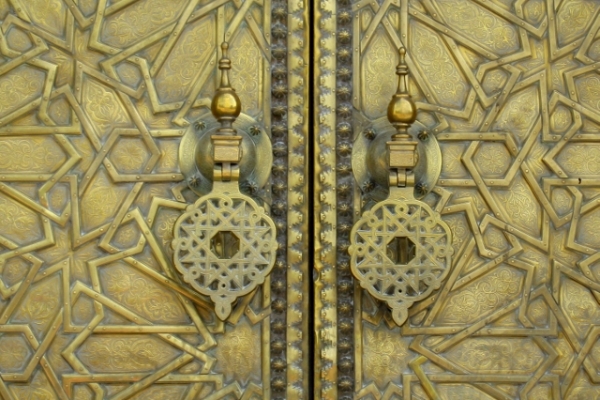 Coming Home From Narnia: Returning Well From a Short-term Trip
Coming back from a short-term trip is a lot like Lucy coming back from Narnia.
In "The Lion, the Witch and the Wardrobe," Lucy discovers the enchanting world of Narnia when she enters it through the wardrobe in the spare room. She meets a fawn named Mr. Tumnus and has a wonderful afternoon with him, drinking tea, hearing stories and learning all about the White Witch and the land of Narnia. Thinking she has been gone for hours, Lucy returns to the spare room through the wardrobe and rushes to find her brothers and sister. But they hadn't even noticed that she was gone because time on the Earth is different than time in Narnia. They think she's crazy. Lucy's world has changed, but no one else's has. She is confused and upset because her siblings don't want to listen to stories of Narnia or Mr. Tumnus.
Homecoming Challenges
You are returning home to friends and family whose world has remained the same while your world has changed drastically. They might not want to see your 582 pictures of the countryside and hear all your funny language stories. How do you return well?
Coming "home" can cause an array of mixed emotions to surface. You are thrilled to see your family and friends again, but sad to leave your new friends. You are "home," but "home" feels strange. You wish that you could be in two places at one time. You might be feeling happy and sad, grief and closure, familiar and yet confused.
Tips for Returning Well:
Find your worth in the right place. Remember that your identity and significance are not found in what you did or did not accomplish during your short-term trip. They are only found in Jesus.
Be prepared to share. Few people will want to hear a three-hour description of your trip, but many people will ask you about it. Come up with something to say that will sum up your trip while pointing their attention to God. For example, "It was an amazing opportunity to see how God is moving in people's hearts all around the world. I really caught a vision of His love for people."
Embrace how God has changed you. It may be easiest, once back with your family and friends, to pretend that you haven't been changed at all. Guard against this! Allow what God has done to change you and make you more like His Son.
Find a friend to confide in. Many short-termers go away for the summer and then return to school soon after. Find a friend who has had a similar experience, and talk about what you miss and what you are struggling with now that you are home. Commit to keeping each other accountable to applying what God has taught you. If you aren't going back to school, ask a friend in your church or small group to be there for you and keep you in check. After times of great victory can come times of great defeat; don't be too prideful to ask for help if you need it.
Rest and reflect. Plan a few days of rest before you jump back into life with both feet. During this time, SPEND TIME IN GOD'S WORD. Reflect on what you have just experienced, journal and revel in Him. Ask the Lord to continue to teach you and minister through you as you transition back into "normal life."