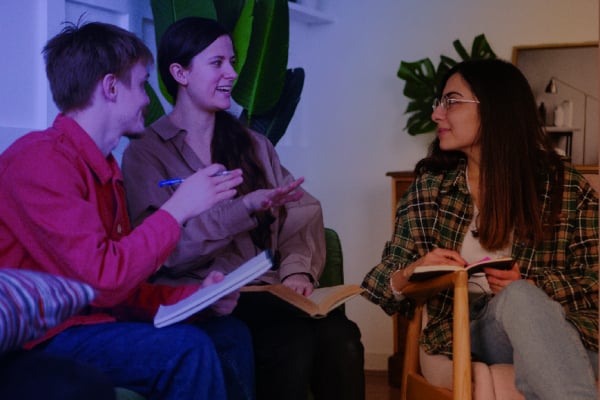 Being a Catalyst for the Great Commission: When Your Church Isn't Into Missions
Local churches are at the center of God's plan of redemption for the nations. They represent Christ in communities, serving and sending some of their own to make His name known around the world. But what if your church isn't involved in missions and doesn't seem interested in sending cross-cultural workers?
Many organizations, including Christar, require cross-cultural workers to have a sending church. If you're eager to get to the field but your church doesn't share your passion, it might be tempting to find a new church home with a strong missions program. But what if God is instead asking you to be a catalyst for the Great Commission right where you are?
The Great Commission isn't a command given to a select few, but to the entire Body of Christ. As you follow the Lord's leading toward the field, He may be asking you to inspire and invite others in your local church body to respond to His call to make disciples of all nations. Below are six suggestions to help you navigate this path.
Pray for your church.
Before and above anything else, lift up your church family to the Lord. Ask Him to work in them and make them into the body He wants them to be and to use them to lead and shape you as He pleases. Remember that God gave you a passion to see the nations worship Him, and pray that He'll do the same in your church, one heart at a time.
Choose conversations over conclusions.
If your church doesn't send or support cross-cultural workers, don't jump to the assumption that it's not interested in missions. Instead, start a conversation.
Perhaps your church isn't involved in missions simply because no one in the congregation has expressed interest in serving overseas. You may be the first one, and they may be willing and eager to support you. Or perhaps they've had negative experiences with missions that give them pause. You won't know unless you have a conversation. So, pull your pastor or another church leader aside or invite them to join you for coffee. Share how God has been leading you, and ask about the church's involvement in missions. And then … listen.
Share your passion.
Think back to when you first felt a pull toward cross-cultural ministry. What sparked it? In most cases, a passion to see the nations reached with the gospel starts with the startling realization that there are people and places around the globe that don't yet have access to the good news.
No one cares about what they don't first know about. So, share what you've learned about the needs of least-reached people and the desire God's given you to see them know and worship Jesus. Ask them to pray with you for these needs, and then find ways to involve them personally such as starting a prayer group focused on a particular people or area of the world.
Look for local opportunities.
Depending on where you live, you might not have to look far for local opportunities to invite others from your church to get involved in serving among the least-reached. Many ministries that serve refugees and international students welcome volunteers to assist in a variety of ways, from practicing English with someone who recently arrived in the country to serving a meal at a community outreach. Getting others from your church involved, even for just an hour or two, can give them a deeper understanding of the needs of people around the world.
Suggest resources.
You don't have to share your passion empty-handed! Numerous courses, study guides and other resources can provide churches with a clear picture of God's desire for all peoples to know Him and the roles He calls believers to fill in His plan of redemption. For example, you could invite your pastor and other church members to join you in completing Perspectives, a 15-week course on God's global purposes, offered in numerous locations as well as online. Or, if a course isn't offered in your area, you could encourage your church to host an upcoming session.
Other helpful resources include:
Seek godly counsel.
While pastors, elders, missions directors and other church leaders can often provide wise counsel, if your church isn't missions-minded, consider seeking guidance from mature Christians outside of your local fellowship. Ask a godly professor, mentor, family member or another mature believer to pray with you and for you.
Also, consider connecting with a Christar mobilizer who will walk alongside you, listen and pray as you pursue cross-cultural ministry. Christar can also provide resources for your entire church, helping it send and support cross-cultural workers—even if this sort of ministry is uncharted territory.
Being a catalyst for the Great Commission isn't the easiest path to the field, and it could make your journey to get there longer and more complicated. But, many times, God uses the passion of those who go to give entire congregations a desire to see the least-reached transformed by the gospel and to be involved in what He is doing around the world. By sharing your heart for the nations, you're not only impacting your local church and building a circle of people who can support you as you pursue cross-cultural ministry. You're also investing in what God will do as others catch a vision to see all people know Jesus.
Whether your church is hesitant to get involved in missions or eager to send you, we'd love to walk alongside you on your path to the field! Just email [email protected] to connect with us.