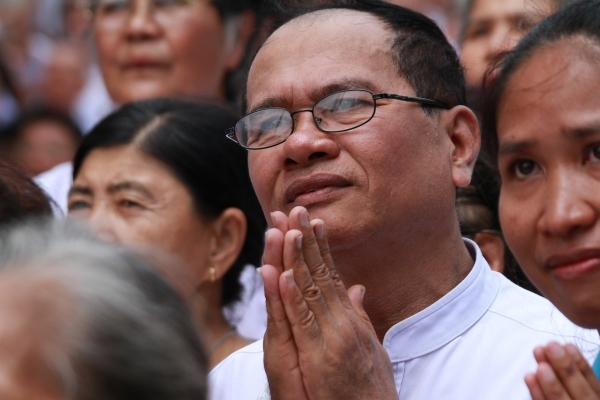 Barriers Only God Can Break: Obstacles to the Gospel in Buddhist Cultures
Below, a worker with decades of experience in East Asia gives an overview of barriers that often stand between Buddhists and the gospel--and calls all Christians to pray for Christ to triumph.
Christar workers spend years learning culture and language in order to communicate the gospel in a way that least-reached Buddhists can understand, yet they still fight the perception that Christianity is a Western religion. For the East Asian, choosing Christ could mean shaming parents and losing family. In cultures in which family is central, this is a devastating loss.
Even if Buddhist-background believers do not lose their families, they often repeatedly face situations in which they feel that leaving Buddhist practices behind will offend family members or bring shame and embarrassment. Churches and fellowships [are often] full of believers who are the only Christians in their families, and their families expect them to participate in rituals that are contrary to faith in Christ.
In addition to cultural barriers, Ephesians 6:12 (NIV) tells us that "our struggle is not against flesh and blood, but against the rulers, against the authorities, against the powers of this dark world and against the spiritual forces of evil in the heavenly realms." We cannot begin to understand the spiritual warfare that is taking place over the hearts of our Buddhist friends.
Whether spiritual or cultural, these obstacles are monumental and can only be overcome through prayer. Regularly devote time to lifting up these obstacles before the One who can triumph over them.
Participate by Praying:
Ask God to break down the obstacles that can prevent Buddhists from accepting the gospel.
Pray that Buddhists who are considering Christ will follow Him regardless of the cost.
Pray for courage for believers who are facing pressure from their families to participate in Buddhist practices.