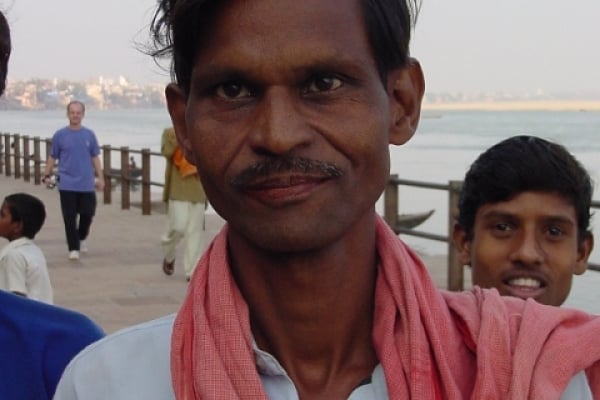 A Christar Worker Answers Objections to "Jesus Only"
The idea that all paths lead to heaven is a common obstacle to the gospel in a number of cultures. Here's how one Christar worker, serving in a Hindu community, addresses objections to the idea that Jesus is the only way to God.
Many of my Hindu friends appreciate the person of Jesus and His teaching, and readily accept Him as "one of the gods." But when I make the biblical claim that "Jesus is the only way of salvation," they balk.
Jesus' Claim, Not My Idea
Sometimes in their own reading, they come across John 14:6: "Jesus answered, 'I am the way and the truth and the life. No one comes to the Father except through me.'" (NIV)
I try to gently remind my friends that this is not my claim, nor the West's, nor Christianity's claim to exclusivity. This is Jesus' claim. One of the advantages of telling stories in evangelism is that we can let the hard sayings come from the mouth of Christ Himself. He is both stumbling block and Savior, and is able to move in hearts so that He is accepted fully and exclusively.
God's Choice, God's Compassion
"There are many paths to the top of the mountain," I have often been told. God (or salvation), is at the top of a mountain, but there is not just a "Jesus path" to the top, say the proponents of this idea. There is also a Buddha path, a Krishna path, a good works path and so on. In response, I quote John 14:6 or Acts 4:12: "Salvation is found in no one else, for there is no other name under heaven given to mankind by which we must be saved." (NIV)
Rather than try to argue with my Hindu friends about these other paths, I will say, "Even if what you say is true, that there are many paths to God, isn't the humble person interested in the path that God Himself chooses?"
It isn't so important what path we choose, but rather what path God has chosen as the one way that leads to Himself. In this respect, the stories of Christ's baptism and transfiguration are particularly relevant—the voice of God comes from heaven and declares, "This is my Son, whom I love; with him I am well pleased. Listen to him!" (Matthew 17:5b, NIV)
I have also said to my friends, "Even if what you say is true, that there are many paths to God, the fact is that I am crippled and lame and cannot climb any of them. I need someone to come down from God, pick me up and carry me up in His arms." That is precisely what Jesus, in His great love and compassion, did.
Participate by Praying:
Pray for wisdom for Christar workers as they share with Hindus that Jesus is the only way to God.
Ask God to work in the hearts of Hindus as Christar workers share the truth with them.