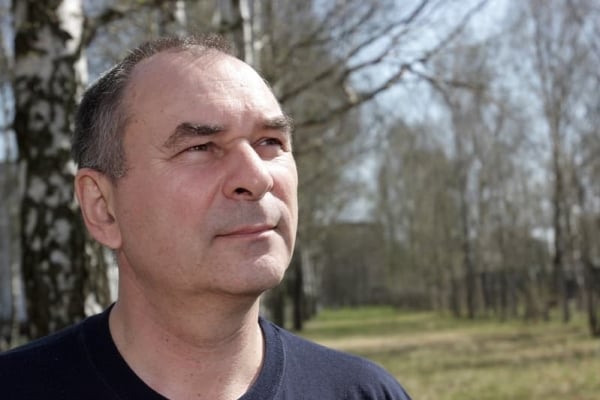 A Deaf Church is Born
Not only do myths about the Deaf often prevent Christians from seeking to reach them with the gospel, misconceptions can hinder Deaf believers from taking leadership roles in their churches. Trent,* who's preparing to serve through Christar among the Deaf in Albania with his wife, Angie, recalls how God broke through these obstacles at a church plant in a least-reached community while serving with their former ministry.
"You lead us," Jace signed, leaning back.
"No," Trent signed back. "The church needs a Deaf pastor. And, with my visa situation, I can't serve in that role."
Shock washed over Jace's face. He'd never heard of a Deaf church with a Deaf pastor, so he certainly couldn't lead the church plant. The idea was preposterous! "Deaf pastor?! Everyone knows that a Deaf person can't be a pastor!"
"Why not?" asked Trent, intrigued. He'd never heard that before.
"Because the Deaf are stupid."
Jace's answer was a sad reflection of common attitudes concerning the Deaf in his community. In his home country, the Deaf can hold only one of three jobs: digging ditches, painting or working in a factory. As is the case in many communities around the world, the Deaf lack many of the educational and occupational opportunities available to the Hearing, and are often separated from the larger community.
After a long conversation, Trent finally convinced Jace to pray about the possibility of serving as pastor. Trent prayed as well, asking God to guide his friend and give him an open heart. A week later, Trent followed up, hoping his friend would be more open to the idea. But, Jace was still convinced he wasn't qualified to lead. "A Deaf person cannot be a pastor," Jace told him. "The only way we can have a Deaf church is if you lead it."
Jace's mind was made up, and as Trent prepared to travel outside the country to renew his visa, he had no idea what would happen to the church plant. But, he continued to pray.
Three months later, just as Trent returned to the country, Jace had a big surprise for him.
"We can do it!" Jace signed excitedly.
"Do what?" Trent asked.
"We can lead our own church! A Deaf person can be pastor!"
In Trent's absence, God had convinced Deaf believers that that they could, indeed, lead their own church. Over the next three months, the church was established and God led Trent and his family away.
Under the leadership of Deaf believers, the church thrived. Members began sharing the good news of Jesus in other cities and sought to start more Deaf churches. They even went on a trip to Central Asia, where they told Deaf people about Jesus for the first time.
Trent shares, "God is using this group of believers in a powerful way! They truly illustrate the truth of 1 Corinthians 1:27: 'But God chose the foolish things of the world to shame the wise; God chose the weak things of the world to shame the strong.'"
Story adapted with permission from http://deafmatter.com/.

Participate by Praying:
Ask God to raise up workers with a passion to reach the Deaf and the ability to enter least-reached communities.
Pray that believers in Deaf churches will have a burden for Deaf communities around the world.
Ask God to enable Christar to effectively collaborate with other organizations ministering among the Deaf.
Pray for open doors for ministry in Deaf communities.
Pray for wisdom as Christar seeks to effectively bring the gospel to Deaf communities.
Ask God to provide the funds needed to launch this critical new outreach.