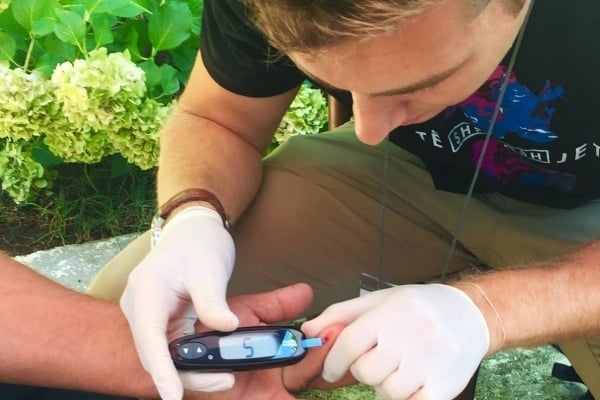 Screening for Spiritual Interest
In a country where more people follow Islam than any other religion, young believers who are preparing for health care careers are learning how they can share the good news through their professions! This past summer, the ABC Health Foundation hosted a medical outreach that allowed both Albanian and American students to use their medical skills for God's glory.
In 2015, ABC sent two Albanian medical interns and one of its senior physicians to take part in Summer Medical Institute (SMI) Philadelphia, a three-week, urban immersion program for Christian students studying to become health care professionals. Through this program, students learned to address the health needs of a largely low-income, urban community in North Philadelphia and integrate their faith and their medical practice.
This year, ABC went a step further. Not only did they send another Albanian doctor to participate in SMI Philadelphia, they also invited SMI to send students to Albania to participate in a similar program in cooperation with believing Albanian students. The SMI director and three students who participated in the SMI outreach in Philadelphia traveled to Albania to help offer door-to-door health screenings while looking for opportunities to share the gospel.
Participants in SMI Albania split into teams comprised of an American medical student, an Albanian medical or nursing student, an Albanian doctor or nurse and a member of a local church. Among the Albanian students were several who'd come to Christ four months earlier through another outreach of ABC.
These teams offered screenings for high blood pressure, diabetes and body mass index, as well as information on a healthy lifestyle and diet. But they weren't just looking for signs of medical conditions and educating families in making healthy choices. They were also keeping an eye out for interest in spiritual matters. They'd been trained and encouraged to steer conversations toward the gospel, and in some cases they were able to speak with entire families about the good news.
Janet*, a Christar worker serving as a nurse at ABC, explains that these screenings can open doors for ongoing outreach, both for the church members and for the students. "If someone shows an interest, the church worker has a natural 'in' to make follow-up visits. It's also an exciting way to show Albanian medical and nursing students how they can naturally use their profession and faith together."
Students were able to see firsthand that God can use their medical skills to help least-reached people find not only physical health, but spiritual wholeness. Some even saw those they screened accept Christ! One student shared,
I prayed every day before outreaches that people would open their hearts' doors and not just home doors. One day I met a boy in a difficult phase of life, which reminded me of how I used to be. I shared that God has an amazing plan for him and doesn't want this life for him. He started crying and prayed to Jesus. I was able to share with him, "Now, you are my brother, and your life is new."
Numerous students saw God work, both in them and through them. At the end of the outreach, some of them remarked,
"The first day was hard—all of it. I felt disorganized. But I got better with my medical skills and with my sharing."
"This week was a challenge for me because I barely speak, even when I have to. I don't typically talk to strangers, but I don't know what happened! I felt God working in me. I shared with people, and they responded."
"I was a bit disappointed at first because we didn't see anyone come to know Christ (and I realized how hard it is to share Christ with people). But the last day, I was able to share Christ with two people, and they accepted!"
In all, the teams conducted 300 screenings and made many connections with people who are open to the good news. Janet explains that this outreach is part of the broader purpose of ABC:
For years, ABC Health Foundation has been partnering with local and international organizations to impact Albanian health care students. We want to see this country transformed by a new generation of godly medical providers.
Patients' lives have been changed. Doors have been opened for further contact through the local church. Albanian medical and nursing students are EXCITED to use their professions to further God's kingdom. We are feeling blessed by the ways God has worked.

Participate by Praying:
Praise God for giving ABC the opportunities to train believing medical students to share their faith through their profession.
Pray that these medical students will continue to grow in their walks with Christ and use every opportunity to share truth.
Pray that many patients will embrace the gospel.
Ask God to provide the funds needed so that ABC can continue to equip Christian health care providers to minister through medicine.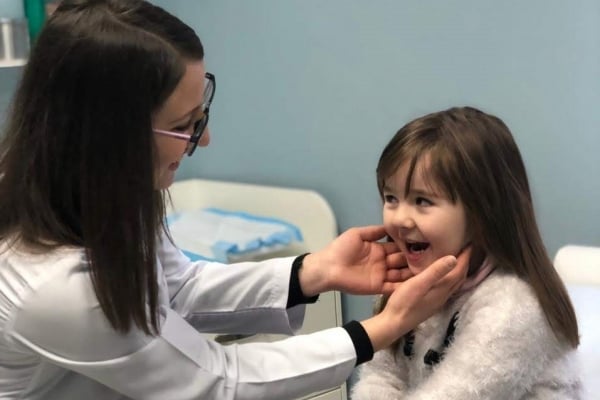 Help cultivate Christ-honoring transformation through medical care in Albania.