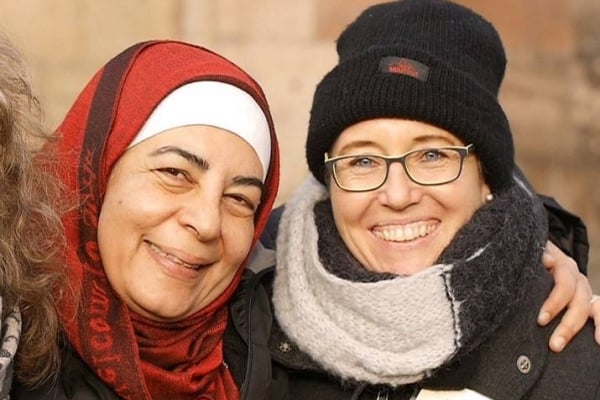 Open Doors in Closed Communities: Opportunities Through Marketplace Ministry
Over 950 people groups are without a single Christian worker seeking to reach them with the gospel.[i] But followers of Christ who want to bring the good news of Jesus to these least-reached people often face a gigantic obstacle: Most of the countries where these groups live don't allow "missionaries" to enter.
Christar worker David* knows this challenge firsthand. He explains some of the hurdles facing believers seeking to enter the region where he serves:
You cannot go without a visa. But visas are hard to get:
In many countries, there are no tourist visas. Countries can be very closed and strictly monitor immigration.
Roughly 30-40 percent of all visa requests are denied.
You must have a job or a sponsor (employer) to get in.
Westerners need white-collar skills to get a visa. The government only grants visas to people with skills THEY deem essential.
Visa tend to be one year long.
Most visas are for singles only. Family visas are much more difficult to obtain.
But, despite these obstacles, God opened a door for David and his family to minister in a least-reached community when he took a job there as a doctor. Through this role, they have been able to live and serve among people with very few opportunities to hear the gospel. Many have never met a follower of Jesus.
David's work at a hospital hasn't been merely a means of entry to this community, however. It's also been a vehicle through which he can minister. David's wife, Nicole, shares,
David is able to speak truth into others' lives, as well as share stories from the Bible. … For many of his co-workers, he is the only believer they ever converse with. … His reputation is growing as someone who is willing to help with kindness, gentleness and honesty. … [New residents] want to work with him because of his reputation and his "difference" from the other doctors around him. … We are amazed at our Heavenly Father's ability to shine His light and love in this place in new ways.
Through work, family, hospitality and friendship we have been working to make the gospel heard in a place with no witness for Jesus. … We are uniquely called and qualified to reach this community. … With our professional background, we can also obtain precious visas to an extremely closed country, a country that is closed to most Christians and nearly all traditional missionaries.
Opportunities like these are open for Christian professionals in least-reached communities around the world! According to the Traveling Team, 60 percent of unreached people groups live in countries closed to missionaries from North America.[ii] But the majority of these groups can be reached by believers willing to serve God through marketplace ministry.
"Work is not a means to an end, but a viable way to honor God. We believe God has called us to use our skills and gifts with excellence as a testimony to His redemptive work in our lives (Matthew 5:16). Serving in the marketplace 'as unto God' is a natural way to connect with people and opens doors to communicate the treasure of the gospel." – Christar U.S. Director Steve Coffey
Many Christians with skills that are desired in least-reached communities are unaware of the ways in which the Lord can use them to help bring the good news to those who've never heard. However, through the Málaga Valley Initiative, Christar is giving the next generation of Christian professionals a firsthand understanding that their careers are pathways with eternal ramifications, ones through which they can participate in ministry among the least-reached—often in places that cannot be reached using a traditional missionary model.
Divine Convergence in Málaga
The Málaga Valley Initiative connects Christian college students with open doors to minister to least-reached people through their areas of study. These students participate in short-term opportunities in Málaga, Spain and the surrounding area designed to give them a taste of how they could serve in marketplace ministry, as well reach out to the rapidly growing refugee population.
Málaga is an ideal location for introducing students to a wealth of ways in which they can use their gifts and skills to cultivate Christ-honoring transformation in all sectors of society and help bring the good news to least-reached people. A growing number of refugees are resettling in Spain—particularly in Málaga Province—and many had little or no opportunity to hear the gospel in their homelands. But God is moving them to a place where they can learn of His great love for them.
Participants in the Málaga Valley Initiative are able to use their skills and experience to serve the refugee community and contribute to church-planting efforts among them. As they do, they discover that their careers can be used by God for His eternal purposes.
By giving students an understanding of and experience in how they could serve God in least-reached communities, Christar is paving the way for them to pursue marketplace ministry after graduation. By God's grace, they will bring the gospel to thousands of people who've never heard—in Málaga and beyond.
Will you help Christar mobilize the next generation of Christian professionals to take the good news of Christ to places where "missionaries" cannot go?
Participate by Praying:
Praise God for opening doors for professionals to be involved in ministry to the least-reached through their careers.
Ask God to use interns to cultivate Christ-honoring transformation in the companies in which they serve and in the refugee community in the Málaga Valley.
Pray that many students who complete internships will pursue long-term roles in marketplace ministry.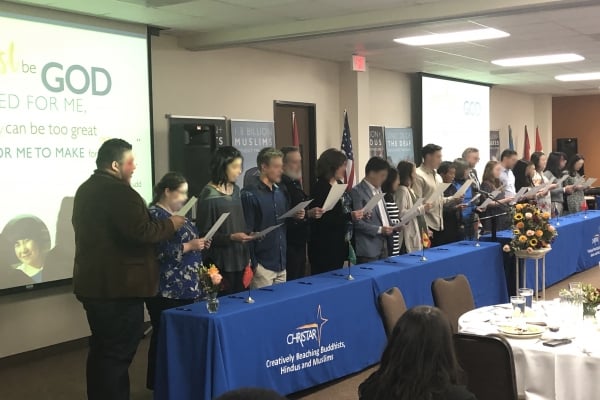 Help us walk alongside our workers so that they can minister effectively in least-reached communities.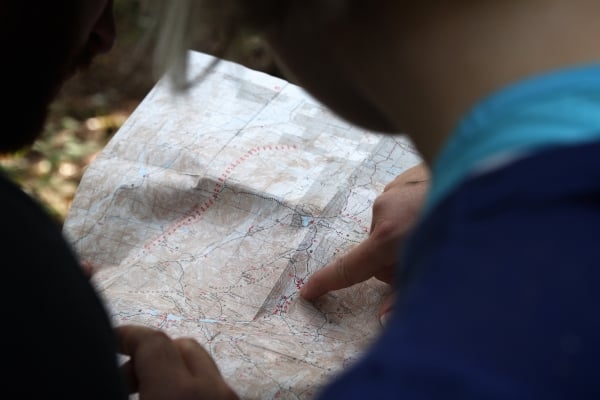 Help mobilize new workers and equip them to share the message of Christ.