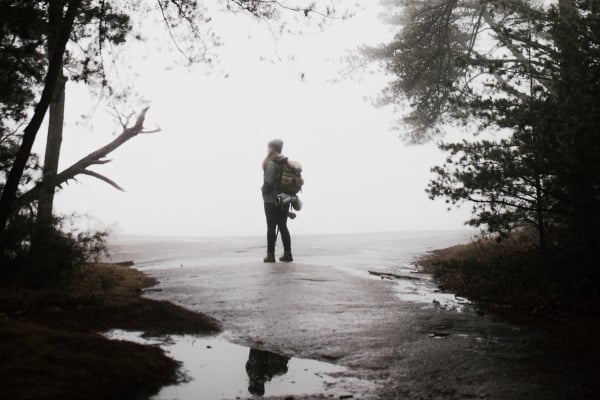 Sharing the Treasure: The Middle of the Story
Typically we wait until the end of a story to share a testimony of God's faithfulness. But, I'd like to invite you to into the middle of a story with us—a story of seeking to reach the Deaf with the gospel—because I believe the Lord wants every believer to be part of what He's doing among these hidden least-reached people.
The middle of a story is often rich with uncertainty—the best stories are. But, the characters are driven ahead because they believe overcoming the challenges before them is worth the goal toward which they are striving. This is certainly the case when it comes to giving the Deaf access to the message of Jesus. We're confident God "wants all people to be saved and to come to a knowledge of the truth" and that Jesus willingly gave Himself as a ransom for ALL people—including those who can't hear the good news. (I Timothy 2:3-6)
It is because of this confidence that we are pursuing a difficult task, and it's why I'd like to share the challenges we are facing. As we seek to overcome the hurdles that prevent the Deaf from gaining access to the message of Christ, we deeply and desperately need the prayers and support of His Body.
Several years ago, God began to give Christar a vision to see the Deaf—specifically those living amid least-reached communities—come to know and worship Jesus. It started as we prayed through a list of people groups that have yet to be engaged with the gospel and grew as we gained understanding of the great and largely unmet needs of those who are even more cut off from the gospel than their surrounding communities because they cannot hear.
A mere fraction of the Deaf have access to the good news because they're hard to reach. Just 2 percent of these people worldwide have been introduced to the hope of Christ not only because they cannot physically hear the gospel, but because they have languages and cultures that are distinct from those of the larger communities in which they live. Bringing the message of Jesus to a Hearing community—and even establishing a reproducing church among that community—is unlikely to give the Deaf who live in that place a way to learn of our Savior's redeeming grace.
Compounding this challenge is the reality that much of the global Church is largely unaware that the Deaf will remain unreached if workers aren't sent to share Christ with them in culturally relevant ways. As a result, few efforts exist to reach them, and few know how to pray specifically and strategically for this group numbering approximately 70 million worldwide.
As we grew in our understanding, the Lord gave us a burden to mobilize and send workers to share the gospel with the Deaf in their own language and culture. From the beginning, we recognized that doing this well would require us to develop new tools and expand our means of mobilization to recruit Deaf believers—those who can most effectively share the gospel within Deaf communities.
Like any new venture, this one has had a learning curve. We thought we had a plan that would allow us to develop and test a model for establishing churches in Deaf communities, but in the wake of COVID-19 and several other significant and unanticipated challenges, that plan fell through. We were disappointed as our hearts continue to break for the millions of Deaf who are living without the hope of Christ. We don't want them to have to wait any longer to learn of His saving grace!
Our unwavering confidence that God wants the Deaf to know Him continues to drive us to pursue a viable, sustainable path to mobilize workers who will plant churches among these least-reached people. We're now exploring a strategy that would enable us to give a Deaf people group in the Middle East access to the gospel, and we're earnestly asking the Lord to direct us as we seek to sense and follow His leading.
We don't have a map. There is no field guide or flowchart to follow. The task is hard, and setbacks threaten to dishearten us. But we're prayerfully moving ahead because we believe that no one should be cut off from the gospel.
We cannot do this alone. This is an overwhelmingly God-sized task, and we are utterly dependent on His provision and leading. As we beseech Him to give us all we need to accomplish the task before us, we recognize that He supplies and guides through His people, and so we also ask Him to raise up people He will use to help us reach the Deaf.
Please pray with us, asking the Lord to provide us with staff who are passionate and qualified to lead and support our efforts to reach the Deaf in the Middle East! We need the Body of Christ to come alongside us as we ask Him to make a way to give these people access to the good news. You have a role in bringing the gospel to the Deaf, and we boldly ask you to join us because we believe that our Savior is worthy of their worship.

Dr. Steve Coffey, Director of Christar U.S., began work with Christar in 1989. He and his wife, Beth, initially served among North African immigrants in France. In 2001, they returned to the U.S. for Steve to lead the Christar Church Planting Division. In 2005 he became Director of Christar. Before serving with Christar, the Coffeys worked for a year in a humanitarian project in the Red Sea hills of Sudan among the Beja people. Dr. Coffey's education includes an undergraduate degree in history education from Liberty University, a Master of Divinity from Liberty Baptist Theological Seminary and a Doctor of Strategic Leadership from Regent University. The Coffeys have three children and four grandchildren.

Each month Steve shares insights on how God is at work among the least-reached through Christar and its partners. Check out his Sharing the Treasure series.