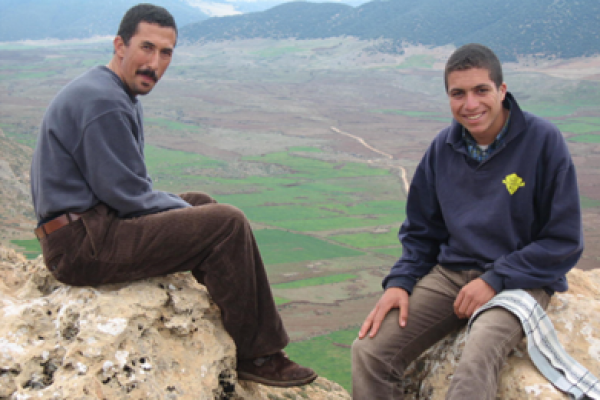 Making an Impact Across an Ocean: Teammates Through Prayer
After just a year, two Christar workers have seen a small fellowship of believers formed in a North African community that had been without a church for a millennium. How did it happen?
Moving to a new city with their son was not a decision Warren and Kim Donahue* took lightly. They would be the only Christar workers living in a coastal town where 99% of the population is Muslim. Planting a church in an environment like this is notoriously difficult—and nearly unheard of without a team. And yet, after just one year, this young couple has seen a small fellowship of North African believers begin worshipping together. How was this possible in a place where a church hadn't existed in a thousand years?
The answer we all know is that God is sovereign. He opens hearts to the gospel and doesn't defer to missions textbooks or best practices. But from a human perspective, the Donahues' story doesn't make sense—especially for workers attempting to plant a church without a local team.
For most Christar workers, teammates are both hands-on partners in ministry and lifelines amid the many stresses of life in cross-cultural settings. They come alongside one another when language learning, climate and cultural nuances are difficult. They encourage one another and provide community. And they fervently pray for one another and the people among whom they're serving.
Christar teams typically meet for a Day of Prayer once a month, but an in-person gathering wasn't an option for the Donahues. Feeling discouraged without teammates, the couple took the suggestion of a senior advisor and invited their newsletter readers to join them in prayer over video through Zoom.
A handful of individuals from supporting churches in the United States responded to Warren's invitation. Now, instead of just reading the Donahues' letters, five to 15 people meet with them every quarter for a virtual prayer time. When they meet, Warren pitches one prayer concern at a time, and within seconds someone raises a virtual hand and begins asking God to supply needs and open hearts as the entire prayer team agrees.
Warren also started communicating urgent "911" prayer requests over text to those who volunteered to pray in the moment. A friend's leg needed medical attention. The couple faced challenges with child care in their new city. They longed to have spiritual conversations with specific individuals. People prayed—and God provided.
For some members of the Zoom group, this specific, real-time prayer for Warren and Kim was nothing new. Dixie Harris, a grandmother and small group leader, has been praying for cross-cultural workers since long before the Donahues went to the field. Years ago, she gathered others to pray with her when she heard that a couple from her church was struggling to reach their area of service. You might say her group prayed them to the field. Today Dixie still meets with that group, doing the unseen work of prayer necessary for church-planting efforts.
Dixie calls her memory of Kim's commitment to missions a "Kodak moment in my brain." Kim was a teenager when she and her sister went forward at a church mission conference, and Dixie's prayers have followed Kim ever since.
In her North Carolina home, Dixie refers to a stack of papers that records the names of people Kim has asked her to pray for. "She would tell me who they were and what they were doing, and I could see God moving," Dixie explains.
As part of the Donahues' text group, Dixie prayerfully keeps the couple's day-to-day concerns on her heart and lips. Dixie remembers one of Warren's candid messages, in which he confessed how tired he was from interacting with someone. He needed encouragement to "hang in there," Dixie recalls.
"[Praying] makes me feel important to them and has increased my faithfulness to pray." And pray she does—along with about a dozen others who have become a virtual support team.

Dixie's motivation is intertwined with her love for Warren and Kim and the people they're reaching with the gospel. She and the rest of the prayer team have been with the Donahues step-by-step. They know the couple's frustrations and discouragements and the stories of hearts that have been opened to the gospel.
This "knowing" is ministry—which may be the most important key to the success of this work in North Africa. This group's support and connection keep Warren and Kim on the field. Though they're still the only Christar workers in their city, they are not alone, and they can see God working through the prayers of their team across the ocean.
When Warren and Kim shared the news of six confessions of faith and four baptisms, this team rejoiced in the Lord's answers to their prayers! They know each person by name—even though they live thousands of miles away. And they continue to partner with the Donahues in planting a church in a North African community. Through prayer, they're teammates in building the Body of Christ in a place that's long been cut off from the gospel.
Participate Through Prayer:
Thank God that long-term teammates plan to join the Donahues in February 2024.
Praise the Lord that the new church plant is growing! Pray that it will continue to increase in size and maturity.
Ask God to continue to raise up dedicated prayer partners to participate in the ministries of Christar workers around the world.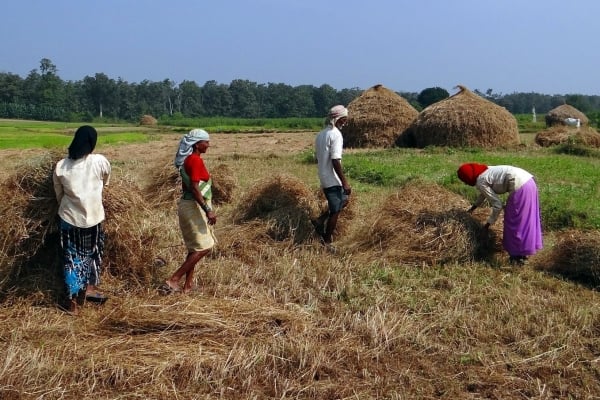 Introduce people to Jesus Christ in places where there is little or no Christian witness.